Surajkund (literal meaning is 'Lake of the Sun') is an artificial Kund ('Kund' means lake or reservoir) built in the backdrop of the Aravalli hills with an amphitheatre-shaped embankment constructed in semicircular form. It is said to have been built by the Tomar king Suraj Pal of Tomar dynasty in the 10th century. Tomar was a sun worshipper and he had therefore built a Sun temple on its western bank.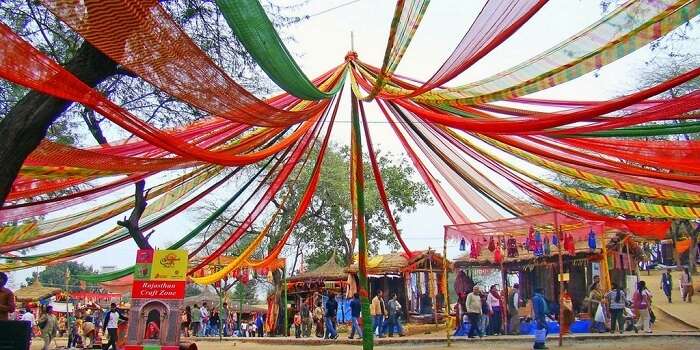 Surajkund is an ideal picnic spot, as it is situated only 8 kms. away from South Delhi. Substantiating this belief, there are ruins of a Sun Temple around the sunpool. The complex includes a beautifully done-up garden and a pool – Siddha Kund.
More importantly, Surajkund has earned fame for hosting the world acclaimed Surajkund International Crafts Mela organised here every year. Celebrated during 1st to 15th February, this is a fair that showcases the Indian handicrafts, handlooms and folk traditions. Set amidst a rich rural backdrop, the fair offers a lot of fun, frolic, entertainment and exclusive shopping opportunities. The fair comes alive with truly exotic, exquisite and exclusive ethnic items that range from delicately embroidered fabrics, hand woven furnishings, terracotta artefacts, jewellery, metal and cane-ware. Not to miss, a variety of mouth-watering Indian cuisines at the Food Court.
Moreover, the Chaupal and Natyashala pulsate with, folk dances and musical evenings that add riot of colours and euphoria of rhythm to the entire experience.
Every year national and state awardee crafts persons from all the corners of India participate in the Fair. The year 2013 witnessed the 27th Surajkund International Crafts Mela.
The Mela is an annual event that highlights some of the finest handloom and handicraft traditions of the country.
"If the situation improves in the coming days, the tourism department will organise the fair," The Times of India quoted Rajesh Joon, nodal officer of Surajkund Mela, as saying.
The Surajkund Mela offers offbeat attractions such as traditional folk dance, puppet skits, musical shows for tourists of every age, over 20 countries from Europe, South Asia and Africa participate in this craft festival making it a huge success.
For unversed, Surajkund means 'Lake of the Sun', it is an ancient reservoir of the 10th century built by then king Suraj Pal of the Tomar dynasty. It is an artificial Kund built in the backdrop of the Aravalli hills with an amphitheatre shaped embankment constructed in semicircular form.
Surajkund Mela History
The Surajkund Mela first took place in 1987 and ever since then, Haryana has been organising the festival with great pomp and fervour. With time the festival has gained great importance and has become the world's largest International Craft Festival, as it allows people to showcase their talents and culture from across the globe.
The Surajkund Mela didn't kick-start as international fair it was only in 2013, it was upgraded at international level and was called '28th Surajkund International Crafts Mela'. So far more than 15 SAARC countries and some from Africa and Europe have participated in the Fair.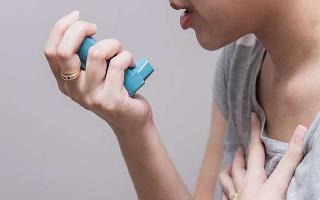 Surajkund Mela Importance
The Surajkund Mela has a great significance as it promotes the Indian's culture and encourages all the local artisans to showcase their skills. Every year the festival is celebrated keeping in mind a specific theme, that is, Indian states to highlight India's diverse cultural history. 
Surajkund Mela, also known as an international crafts fair is back. And this year too, it promises an experience like never before. The mega affair is all set to start from February 2, and will continue till February 16. The fair sees millions of visitors from around the globe every year. First hosted in 1987, this fair has made a comeback every year since then. With the advent of spring, it receives an increased number of enthusiasts attending the festival.
Hosted jointly by the Surajkund Mela Authority and Union Ministries of Tourism, Textile, Culture, External Affairs, Tourism Department, Haryana Government and Haryana Tourism Corporation, the primary motive of this festival is to promote handlooms and handicrafts from all across the country. This fair also serves as a platform for artists to showcase their talent and culture.
In short, this event is a rendezvous of art, craft, dance, music, and much more, and should not be missed. The fair turns its spotlight on one Indian state each year. And this year, for the 34th Surajkund International Crafts Mela 2020, Himachal Pradesh has been chosen as the theme state. Apart from all the states taking part in the mela, around 20 countries will also participate this year.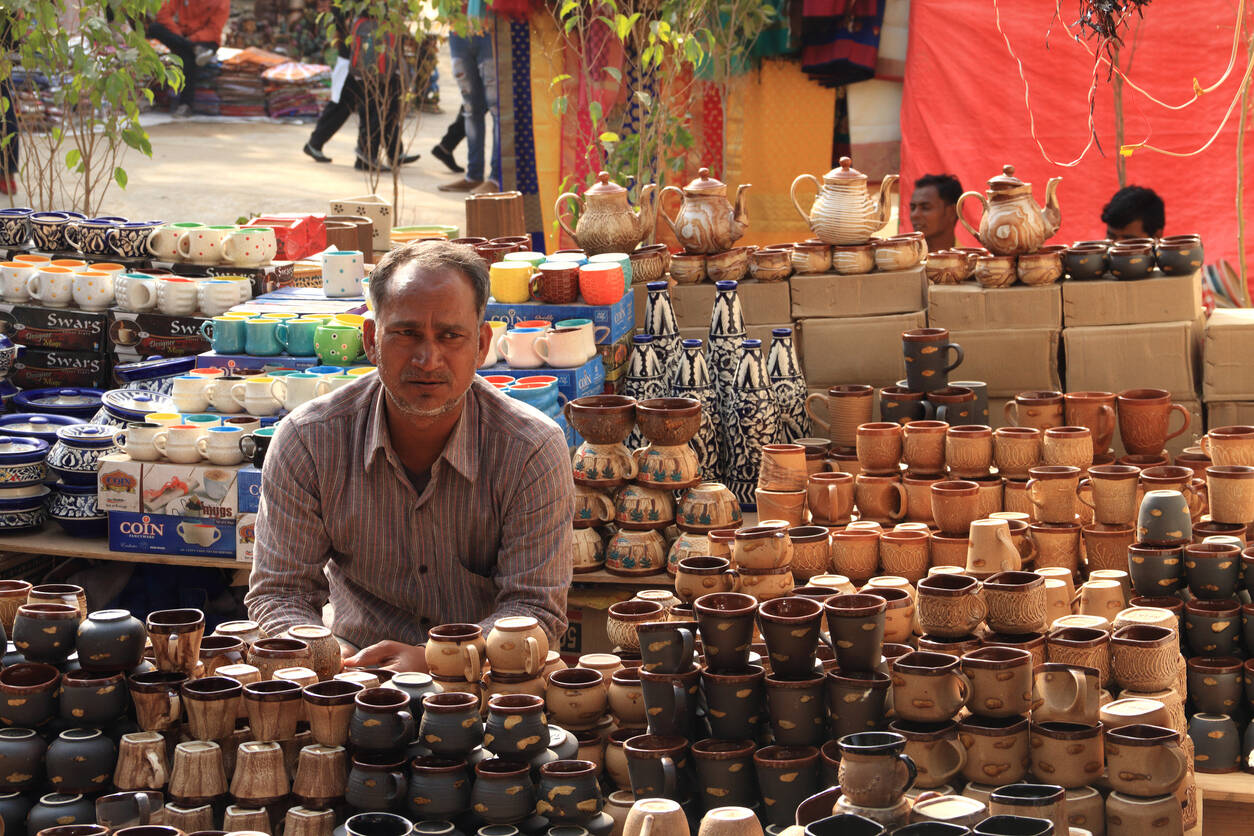 The multi-cuisine food court will be hosting cuisines from all around the world, whereas there are designated spots for adventure sports, amusement, and joy rides.
Additional information for Surajkund Mela 2020
Date and Timing: From February 2 to 16, 2020. The festival will remain open for visitors from 10:30 AM to 8:30 PM every day.
Theme of the year: Himachal Pradesh has been chosen to be the theme state this year. Each year, one of the states gets to occupy the centre stage, and the idea was conceptualized with a view to focus and promote the craft, art, and cuisine of one Indian state every year.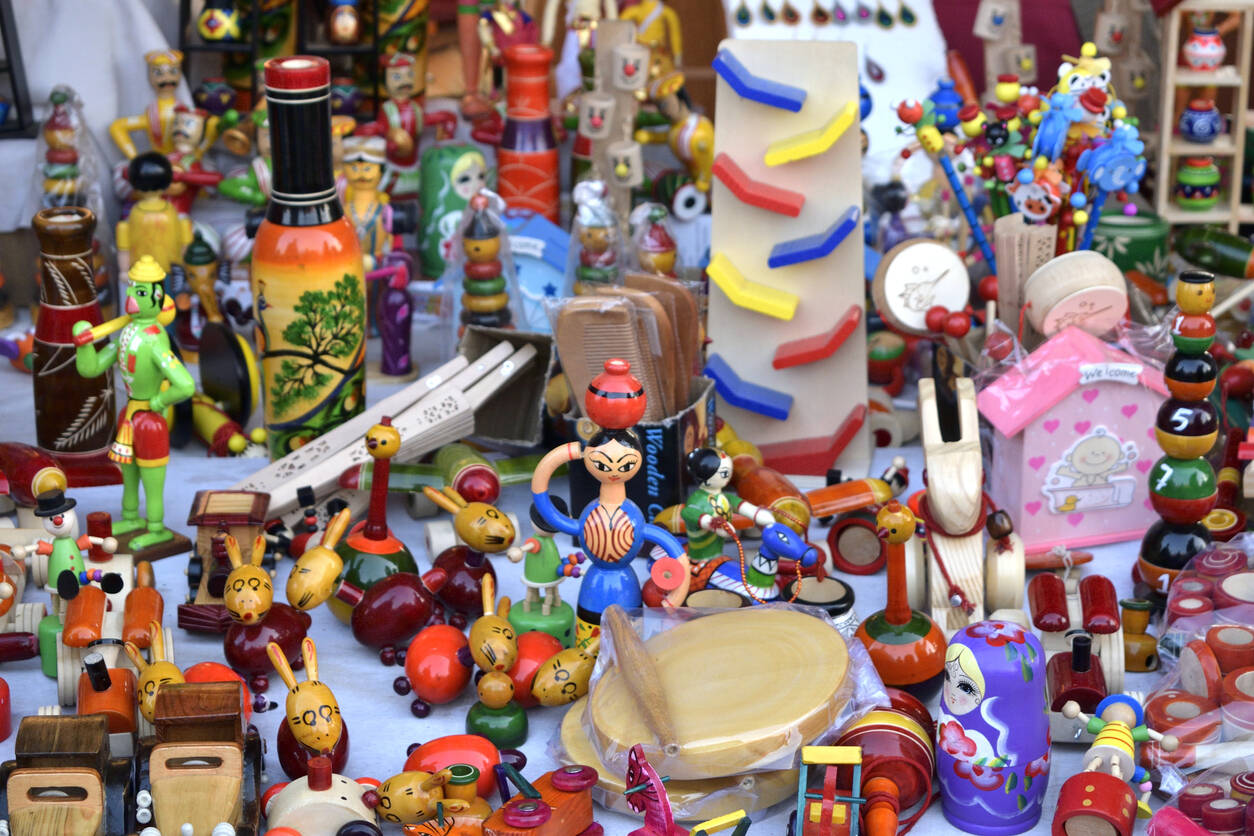 How to reach Surajkund Mela 2020?
By air: Delhi's Indira Gandhi International Airport is the closest. If you are driving from Delhi airport, it should take you 35 minutes, whereas if you are coming from the Palam airport, Surajkund is 25 km away.
By road: Surajkund is well-connected to Gurgaon, Delhi, and Faridabad via road. One can opt for cabs or other public conveyance.
By train: Delhi is the nearest railway junction. Once you reach here, you can travel to Surajkund via a cab or bus as per your convenience.