Apart from being a cultural abode, the city of Haridwar is also a foodie's paradise. From chatpati papri chaat to spicy chhole bhature, the street food in Haridwar has got everything that's mouth-watering and lip-smacking. And it is not just the lanes of Har Ki Pauri, but also of places like Devpura and Ranipur More that are lined with innumerable stalls and restaurants offering these famous toothsome North Indian delicacies. But, since the city usually stays crowded with tourists, it is best to know what you must try on your next trip and from where. So, have a look at these 12 most famous delicacies that will actually leave you craving for more!
1. Aloo Puri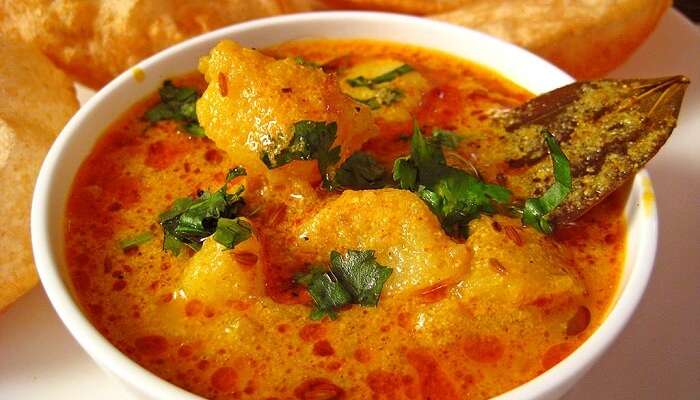 Famous across North India, Aloo Puri is undoubtedly the best street food in Haridwar. It is not only the signature cuisine of the city, but also an all time favorite be it for lunch or dinner. The puris are deep fried Indian breads that are served with tangy yet spicy Aloo ki Sabzi, and often accompanied with halwa on the side. This is an absolute must-have when you're holidaying in the city.
Best Places To Eat At: Mohanji Puri Wale, Chotiwala Restaurant, and Hoshiyarpuri
2. Kachori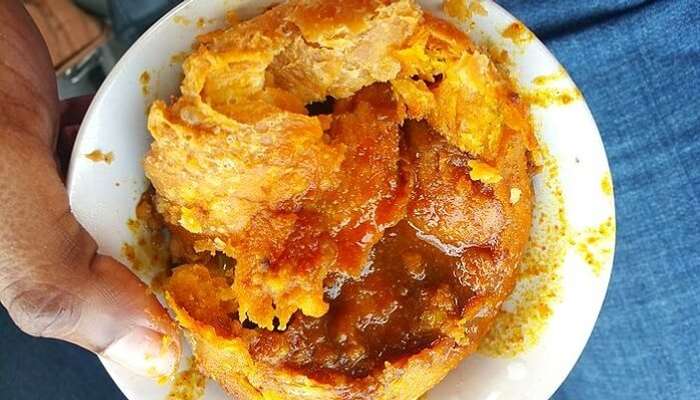 Just like Delhi, kachori has been a famous street food in Haridwar as well. Served along with with sabzi and chutney, it can be enjoyed as a quick snack at any time of the day. Though, this is the most common breakfast of locals. So, if this is something you do not want to miss, get up early in the morning and head out to the restaurants at Har Ki Pauri Ghat for savouring fresh and toothsome kachoris.
Best Places To Eat At: Kashyap Kachori Bhandar at Gau Ghat, Bhagwati Chole Bhandar, and Chotiwala Restaurant
3. Rasmalai & Jalebi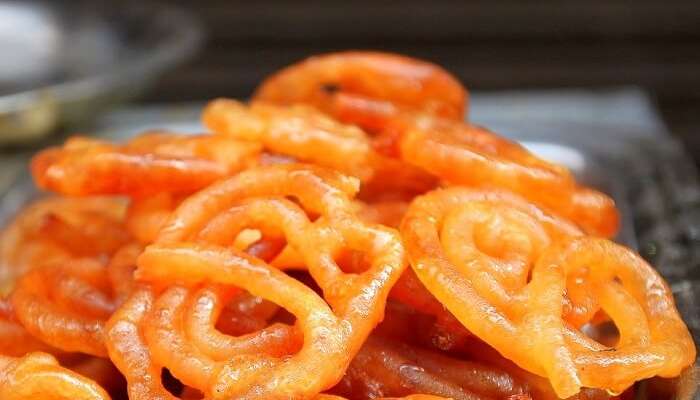 Needless to say this city is a paradise for sweet lovers and sweets like Jalebi, Rasmalai, & Rabri are a part of the must-have Haridwar special food. The sweets here are mostly made with pure ghee and are only served fresh on the plate. Whether you eat one or many, we can vouch that you'd end up craving for more.
Best Place To Eat At: Mathura walon ki Pracheen Dukaan
4. Chhole Bhature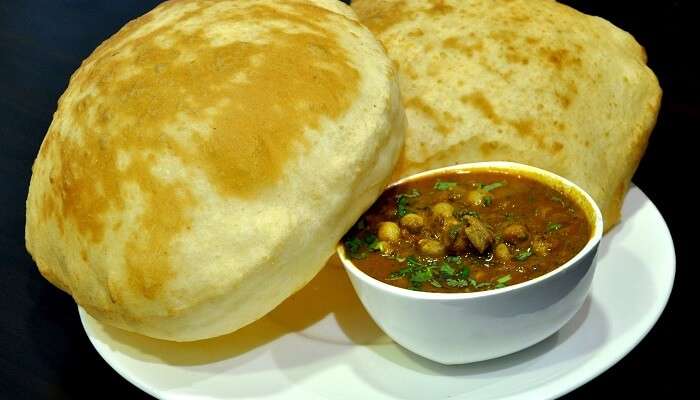 In Haridwar, food options are endless, but the best ones that can actually titillate your taste buds are few. A favorite delicacy of almost everyone in North India, Chhole Bhature are a must-have in this city. Along with a plate of spicy chhole bhaturas, you can take kheer or lassi, but just make sure you do not visit the local restaurants during peak hours.
Best Place To Eat At: Bhagwati Chhole Bhandaar
5. Lassi & Kulhar Wala Milk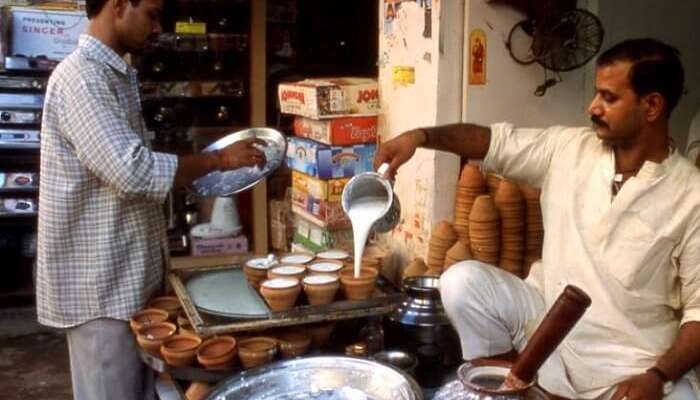 There is no denying that Haridwar has the best quality milk & milk food items, and that's why trying them during your trip is a must. From lassi to hot frothy milk served in earthen (kulhar) pots, you can savour anything. To ensure that you have the best experience, do tell the bhaiya if you'd like them to serve it to you as salty, sweet, or mix.
Best Place To Eat At: Pandit Sevaram Sharma Doodhwale in Moti Bazaar
6. Chaat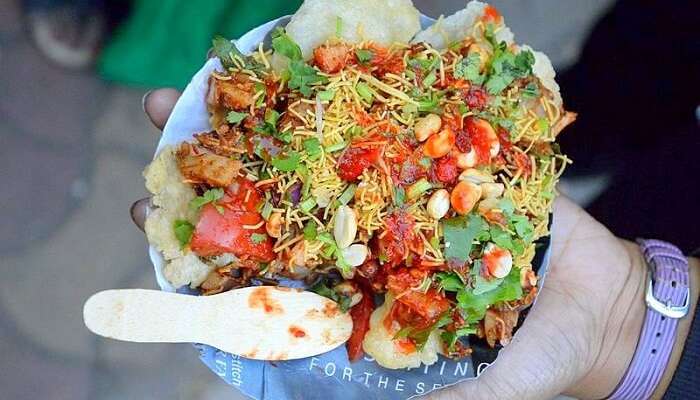 From golgappas to papri chaat and dahi vadas to aloo tikkis, the street food in Haridwar has got it all. These chaat options are undeniably lip-smacking and we bet you won't feel satisfied with just one. And while you can savour these at any time of the day, the best time to have them is during the noon before lunch or in the evening much before dinner.
Best Places To Eat At: Jain Chaat Bhandar, Chotiwala Restaurant, and Invitation Restaurant
7. Samosas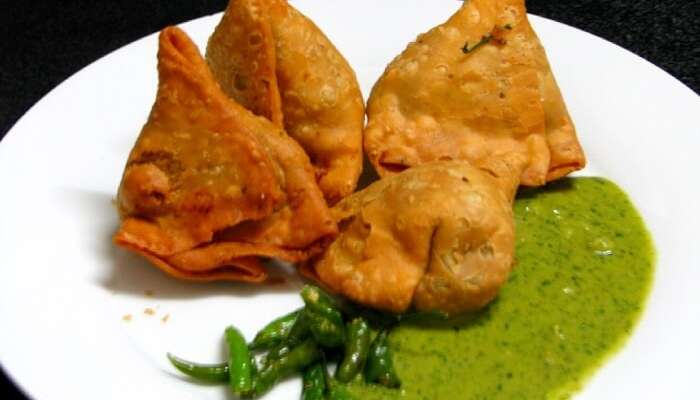 Apart from kachori, if there is anything else the people love in North India the most it is samosas. They are a favourite all-time snack and are best enjoyed with mint & Imli ki chutney. Though, what makes the samosas in Haridwar so exquisite is its traditional recipe that adds a different flavor to them. If not spicy, you can also try the sweet samosas in this city.
Best Places To Eat At: Hoshiyarpuri, Mathura Walo Ki Pracheen Dukaan, and Chotiwala Restaurant
8. Fresh Fruit Chaat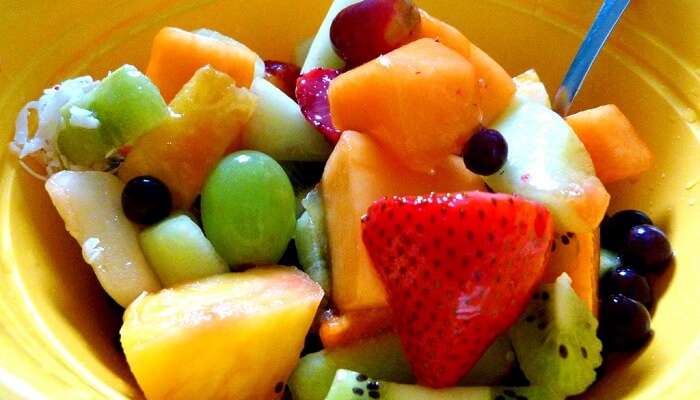 For those who cannot relish the Haridwar street food much because of health issues, the fresh fruit chaat is the ultimate food option in the city. From chatpata to salty, you can get the flavor of your fruit chaat customized as per your interests. This food is certainly the best thing to have during breakfast or as a refreshing snack during the evening.
Best Place To Eat At: Dibiya Fresh Fruit Chaat
9. Flavoured Kulfi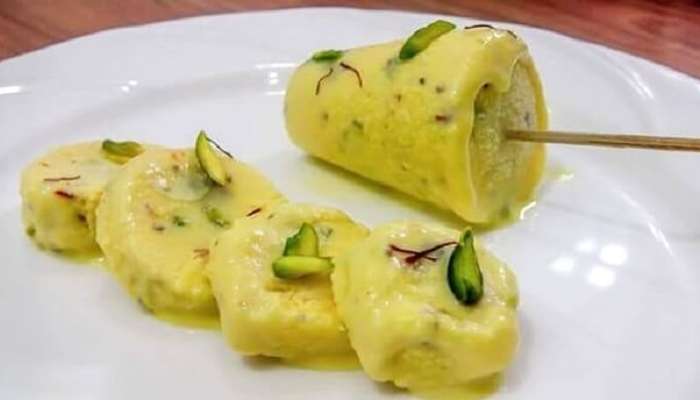 Just like the sweets and milk, the streets of Haridwar are also famous for selling scrumptious kulfis in a variety of flavors that will truly leave you craving for more. Malai, pista, kesar, rose, elaichi, and mango are some of the top flavors that you can try after your meal either in a matka or on a stick as you please. And if you do not wish to eat it alone, you can buy it along with falooda.
Best Places To Eat At: Mathura Walo Ki Pracheen Dukaan, Chotiwala, and more
10. Stuffed Parathas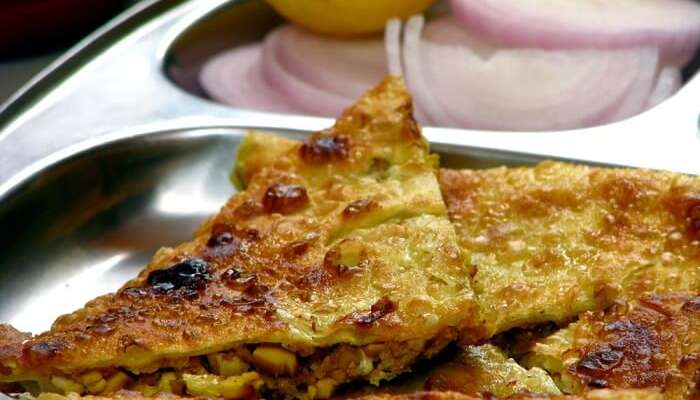 Popular as North Indians' staple breakfast food, parathas are worth trying even in Haridwar. With aloo, cheese, gobhi, and onion being amongst the top ingredients, the stuffed parathas have become one of the famous street foods in Haridwar. Be it any time of the day, these are best enjoyed when served piping hot and along with curd.
Best Places To Eat At: Billu Bhai Paranthe Wale, Siwalik Restaurant, and Chotiwala Restaurant
11. Gulab Jamun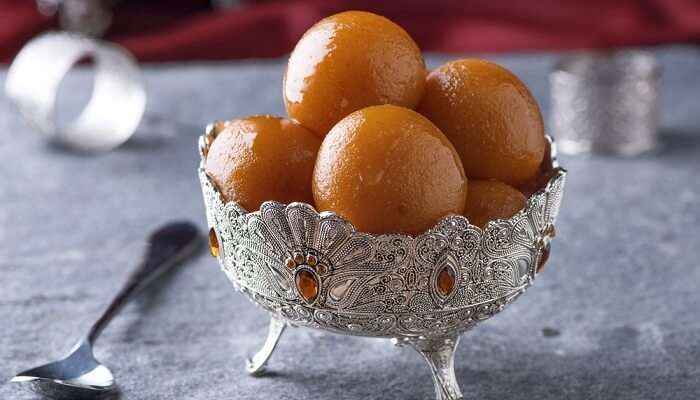 A popular sweet dish, Gulab Jamun is every dessert lover's weakness. If served with ice cream, Gulab Jamun will make you enter the state of bliss. The locals of Haridwar are crazy about desserts and one of the best shops in the city is Mathura Walo Ki Pracheen Dukaan that prepares special Gulab Jamun that you should not miss out on. The delicious Gulab Jamun served at this shop are so tasty that you will surely more than two pieces.
Best Places To Eat At: Mathura Walo Ki Pracheen Dukaan
12. Mulberry Khomcha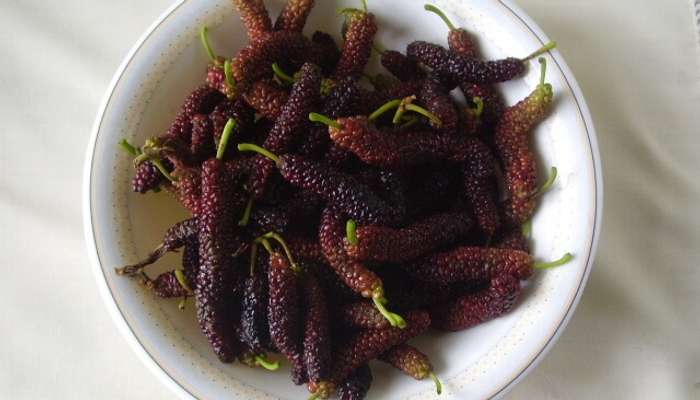 Haridwar is known for Mulberries and if you are out trying the most delicious street foods then Mulberry Khomcha should be on your list. You will find a lot of street vendors selling tempting baskets of Mulberry that you can buy and relish while exploring the city. Mulberry Khomcha is not a famous dish but the locals love it. Mulberry Khomcha is a great option for foodies who enjoy healthy food. The refreshing taste of Mulberry will surely leave you craving more of it.