The city of Kolkata, formerly known as Calcutta, is a large city and culinary hotspot on the east bank of the Hooghly River in West Bengal. There are many places to eat Indian street food in Kolkata. The city boasts a wide array of cuisines that range from Bengali to Chinese to the flavors of other Indian states, with each one tastier than the last. Talk about Kolkata food and you'll instantly picture sugar-dripping Roshogullas, chenna-based sweets and mouth-watering fish preparations that hound the popular notion of Bengali cuisine. A Bengali food fair is packed with multiple flavourful dishes that go much beyond macchi and aloo poshto. If you ever go to Kolkata, you'll find the streets buzzing with traffic, hawkers and people passing by, munching on their favourite street food.
1. Phuchka – Savour The Burst Of Spices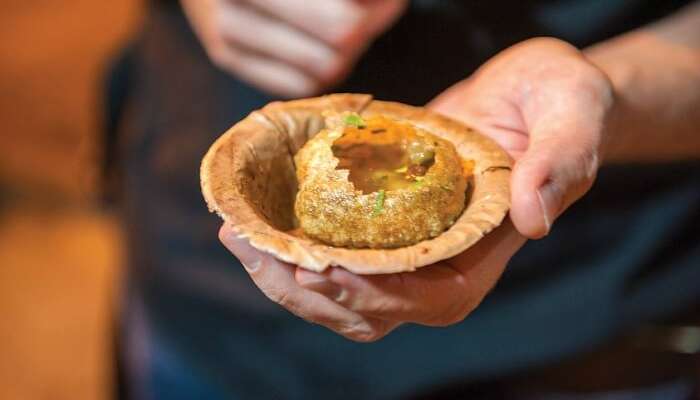 Stuffed with mashed potatoes, sprinkled with spices, and then filled with tamarind chutney, pickled water, pudina, and lime – puchkas are definitely the best of Kolkata street food. They belong to the golgappa family, but the typical flavor of Kolkata is what makes them different from gol gappa or pani puri.
Best places to try: Dilipda's phuchkas in Vivekananda Market, Krisnakant Sharma's stall in Vardan Market, Kiosk near Triangular Park, Ram Gupta's Stall at Victoria Memorial, Nankuram Gupta's stall at Russell Street, Bada Phuchkawalla in New Alipore
2. Churmur – A Crunchy Blend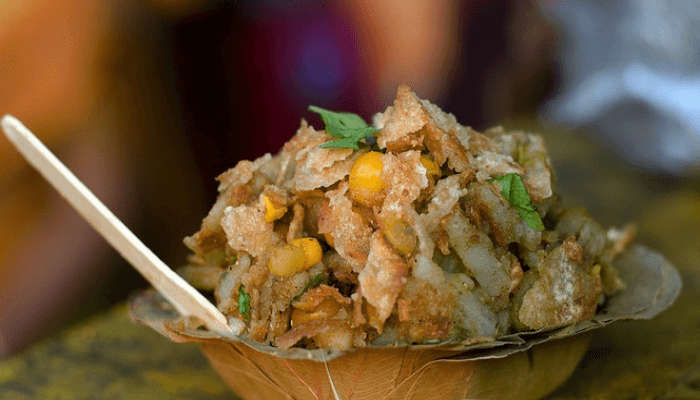 Much like Phuchka, this street food of Kolkata is a mix of crushed puchka, mixed with mashed potatoes, onions, spices, and of course tetul gola – pulp of tamarind. Though it tastes similar to Phuchka, Churmur is easier to eat. Your Kolkata street food tour is incomplete if you don't try Churmur.
Best places to try: Maharaja Chaat Centre at Southern Avenue and Bhawanipore
3. Ghugni Chaat – Give A Pinch Of Tangy Flavor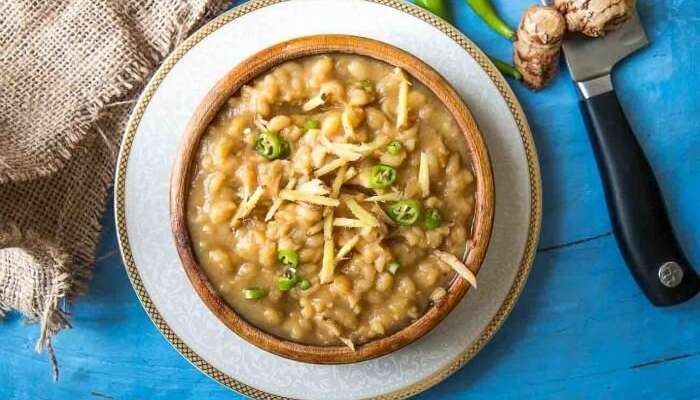 If you've ever tasted Mumbai's Ragda, you somewhat know what we're talking about. Ghugni is made mainly of boiled yellow and white peas – mixed with onions, coriander, chillis, tomatoes, spices, and topped with tamarind pulp. This is a popular street food in Kolkata, and deserves all the popularity!
Best places to try: Dacres Lane and New Market
4. Jhalmuri – Your Go-To Snack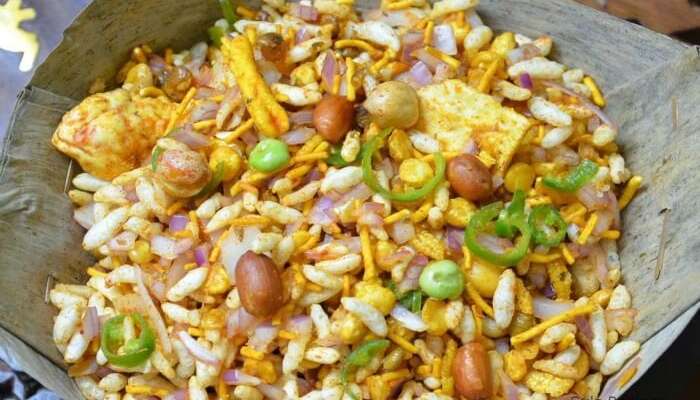 An easy and quick munchy, Jhalmuri is an appetizing street food that can be found in every nook of the city. The snack is a tossed-up mix of puffed rice, namkeen, peanuts, coriander, onions, tomatoes, spices, chillies, and more.
No oil and no cooking makes it the quickest and the best street food in Kolkata. The final outcome is then served in a conical newspaper wrap. Pair it up with hot tea, or simply munch on while on the move.
Best places to try: Jawaharlal Nehru Road and Triangular Park
5. Keemar Doi Bora – Dahi Bada, Kolkata style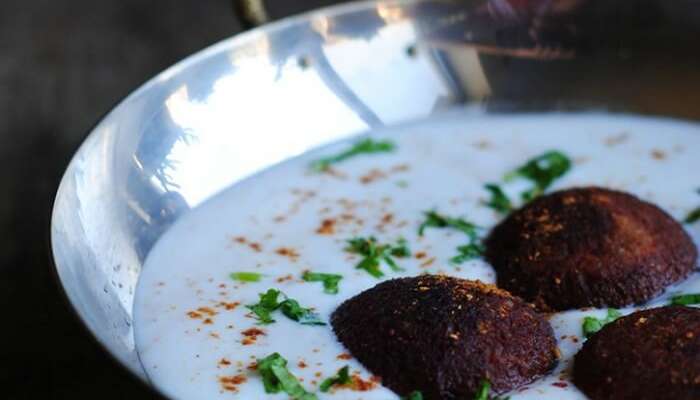 Keemar Doi Bora is meat Dahi Bada dropped in sweet dahi sprinkled with panch phoron, that is – cinnamon, a pinch of red chilli powder, cumin, black mustard seeds and fenugreek. For north Indians, this is a unique dish to try – definitely one of the best street food of Kolkata.
Best place to try: Burrabazar
6. Kathi Rolls – With Love, From Kolkata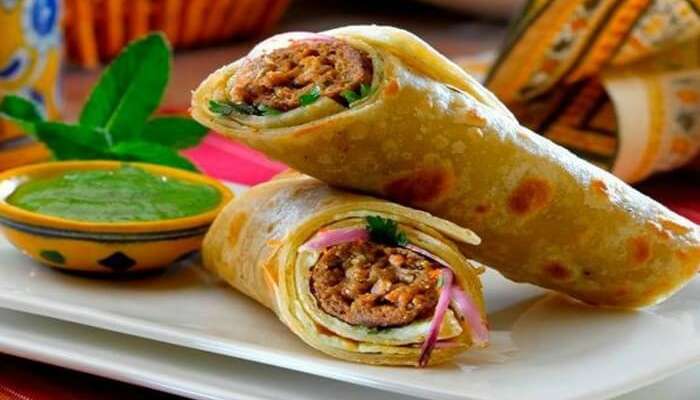 All the lovers of rolls, UNITE! Because Kolkata's Kathi Rolls are not basic at all. Egg, mutton, chicken, paneer – you name it and they have it. A flaky flour paratha is rolled up with your chosen stuffing laced with irresistible sauces, spices, and veggies.
Just one of this Kolkata street food is enough to fill your tummy and satisfy your tastebuds.
Best places to try: Anamika Roll Center near Triangular Park, Hot Kathi Roll at Park Street, Nizam Rolls in New Market, Kalika Mukhorochak at College Street, Kusum's at Park Street
7. Chhanar Jilipi – Not A Regular Jalebi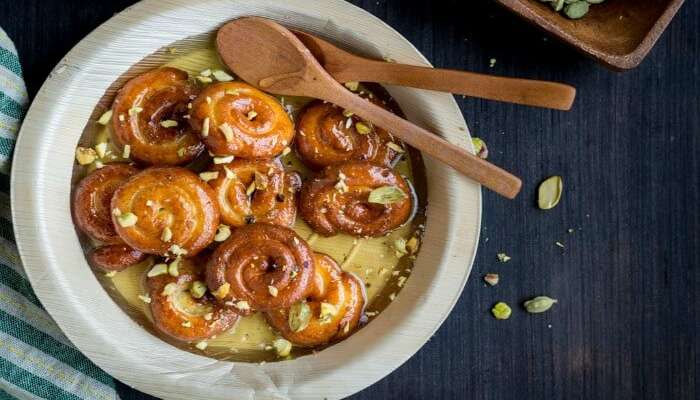 For those with a sweet tooth, relishing this street food in Kolkata is sheer delight; it is juicy, soft, and chewy. Chanar Jilipi is a Kolkatan jalebi made of cottage cheese. It is thicker than a normal jalebi and the texture is similar to Gulab Jamun. That's basically goodness of two sweets in one.
Best places to try: Golpark and College Street
8. Aloo Kabli – A Quick Potato Snack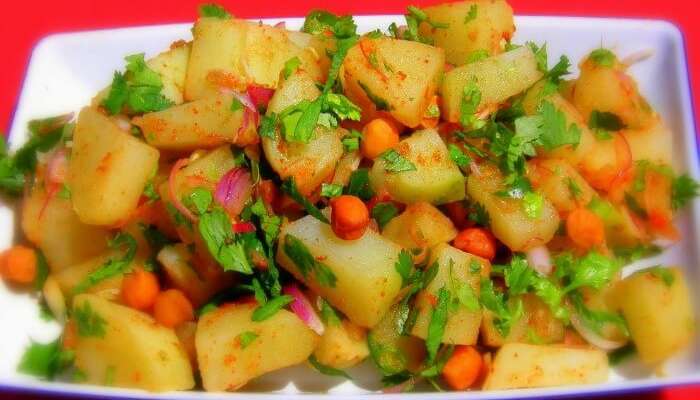 One of the best forms of potato, Aloo Kabli is a spicy and hot dish you mustn't miss when you crave for something flavorsome in Kolkata. Boiled potatoes are tossed with tamarind pulp, onions, tomatoes, chilies, chickpeas, and a magical combination of masalas.
Best places to try: Kalika Mukhorochak at Surya Sen Street
9. Telebhaja – Fried Delight To Go With Any Occassion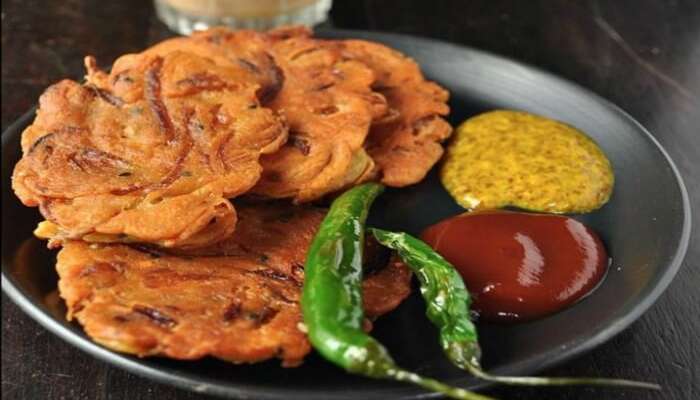 Telebhaja is your favorite companion on a rainy day. The crispy snack is prepared by frying besan or cornflour batter covering various items like onion rings, potato, pumpkin, and eggplant. In fact, that's not all for this Kolkata street food! There's even Telebhaja made of raw mangoes, coriander leaves, and Bombay duck. Hungry much?
Best place to try: Kalika Mukhorochak at College Street
10. Aloo Dom Luchi – Taste The Aunthetic Bengali Platter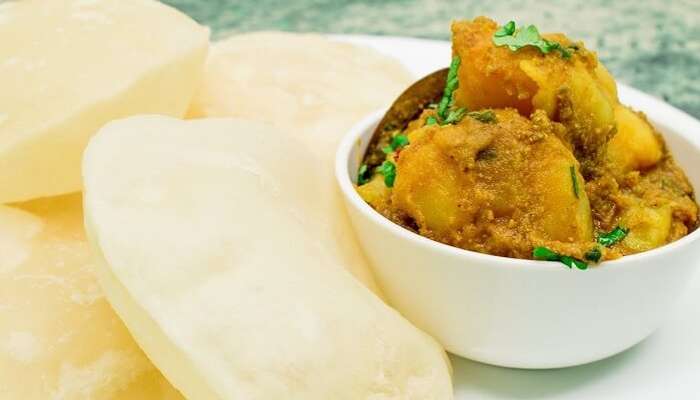 Aloo Dom is the rendition of Bengali's for Dum Aloo and if you haven't tasted it with luchi, then you're missing out on something real good. While in Kolkata make sure to add Fairlie place in the list and enjoy the scrumptious taste of the heavenly combination of mashed potatoes and bengali spices. Located close to the central business district, the Aloo Dom is something which one should definitely try along with other famous street foods.
Best Place To Try: Fairlie Place, Central Business District
11. Mughlai Parantha – Savour The Scrumptious Flavor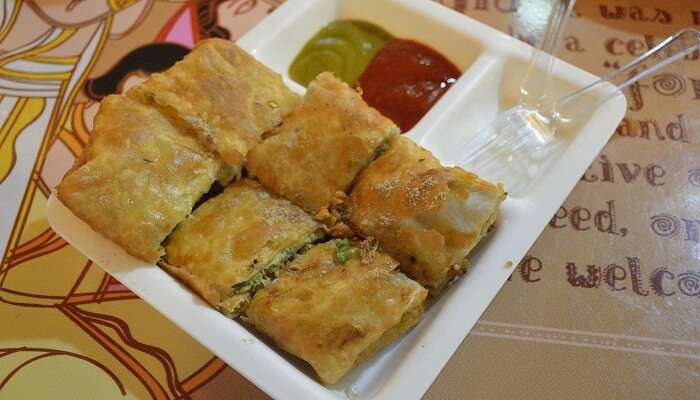 Mughlai paratha is actually a roti stuffed with chicken keema and broken cutlets, onion and eggs. This is one of the most stomach filling and soul satisfying street food in Kolkata which tastes just heavenly. Found in almost every corner of the city, Mughlai Paratha is worth a try.
Best Place To Try: Anandi Cabin
12. Kabiraji Cutlet – Minced Mutton With A Twist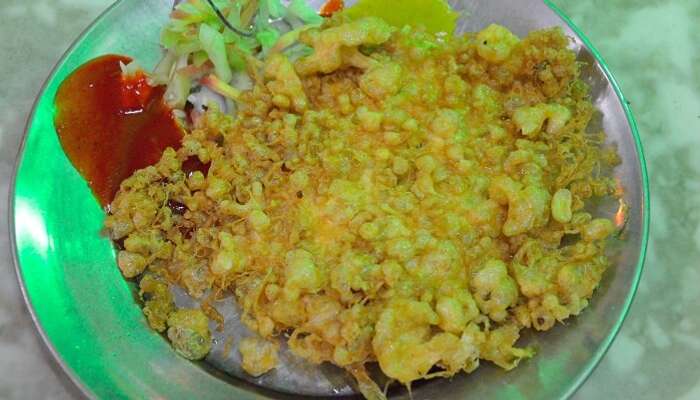 For the non-veg lovers, a trip to Kolkata is incomplete without tasting the famous Kabiraji cutlet which is worth spending money. Made with minced mutton which is wrapped in egg net and deep fried, the delicious taste of the cutlet is to die for. Among all the delicious street foods available here, the Kabiraji cutlet is a must try.
Best Place To Try: Mitra Cafe
13. Dragon Chicken – Solution To Chinese Craving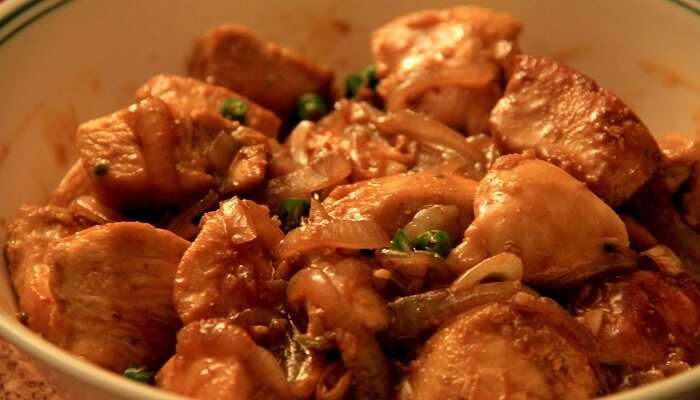 Well, there is no doubt that Kolkata is called out the hub for foodies because it not just has the authentic bengali street food but also other delicious variants. And among this is the scrumptious Chinese cuisine. The street opposite the South city mall offers the best chinese street food in Kolkata. And while here don't miss the taste of the Dragon Chicken which is a must try.
Best Place To Try: South City Mall street
14. Chinese Cuisine
Kolkata is not only famous for the local cuisines but can serve you with the best of international cuisines like that of Chinese. Although there are not many places in Kolkata that can serve you with the authentic Chinese flavours, there are many which can.
These are well-known to serve the authentic Chinese flavours, and you can easily find varieties of rice dumpling and soups. If you want to get these Chinese cuisines, make sure that you visit the place early as the stock doesn't last long.
Best places to try: China Town, Tiretti Bazaar
15. Kachori
If you are visiting Kolkata, then this is one of the street foods that you cannot miss. You can enjoy this snack over tea or can simply have it at your meal time for experiencing the delicious meal. Kachori in Kolkata is also known as Radhabollobi and are something to die for.
It is a spicy dish that is stuffed with varieties of stuffing however mashed potatoes with different spices are the most preferred stuffing. If you are not too much of a spice lover, have a sweet dish later but don't miss amazing treat for yourself.
Best places to try: Ganguram
16. Butter Fish Fry
Kolkata is known for this street food the most. Although, this street food is fried and can add a lot to your calories when you are getting the best and delicious taste would you even mind thinking of that? There are some well-known places that will serve you with the best flavours of fish fry.
Give your taste buds an amazing treat with this super amazing dish from the streets of Kolkata.
Best places to try: Golpark crossing
These are some of the amazing street dishes from Kolkata that are so delicious and mouth-watering that you would not regret trying these. These entire dishes make Kolkata one unique position that distinguishes it from all the other places. Though there are many other local street foods that can be tried, these are the specialities of Kolkata.
Do make sure that you try all of these when in Kolkata. Comment on your experience after tasting these dishes. We will be more than happy to hear from you. All the food lovers out there get going to Kolkata.