While Chinese food, patties, chats and samosas are in every city in India, Goa alongside these, has its range of street food. The use of intense flavours, spices, a plethora of non-vegetarian dishes like beef, pork and seafood, and the Portuguese influence is the speciality of Goan food. Street food in Goa has essential elements like sweetness, sourness and fiery spices. Drooling already? Let's begin.
1. Croquettes, Chops and Samosas
In Goa, non-vegetarian delicacies are popular. If you are a meat eater, you have to try the non-vegetarian snacks served at the small local cafes. In places like Vasco, Mapusa, Panjim and Margao, you'll find a variety of chicken, mutton and beef snacks that are delicious to pick up and eat while you walk around. The most popular non-vegetarian snacks in Goa are croquettes, potato chops and samosas.
Where to Eat: Cafe S F Xavier in Mapusa and Longuinhos in Margao
2. Chorizo Pav
Choris (Goan Sausages) is a famous delicacy in Goa. Locals enjoy it as a breakfast item or even as a tea-time snack. Eaten with bread, this spicy pork meat preparation is made using a pre-cooked sausage, onions and sometimes potatoes.
In Goa, especially on the main highway, you will find plenty of men and women on cycles serving choris pav as early as 7 am in the morning.
Where to Eat: All over the city
3. Chinese Fast Food
If you thought Goa's street food scene was only about local delicacies, think again. Chinese is popular too. In Mapusa, Panjim and near the beaches, you will find street food carts serving hot and fresh Indian and Chinese snacks. Chinese is popular with a large chunk of tourists and even the locals enjoy it. Famous Chinese dishes in Goa are Chicken Chilli, Schezwan Fried Rice, Hakka Noodles and Manchow Soup.
Where to Eat: All over the city
4. Shawarma
Shawarma is one of the few foreign delicacies to make its way onto Goa's street food scene. A far away cousin of the Khati roll, a shawarma is not as spicy. Served with hummus or tartar sauce, this roll is wrapped in pita bread and is served with pickles.
Where to Eat: Haji Ali Restaurant and Shawarma King in Panjim
5. Bondas
A unique quality of bondas is that it can be made in different ways – spicy, bland or sweet. Traditionally from Mysore's cuisine, bondas have made their way to Goa's street food scene. Best eaten with chutney, bondas are enjoyed as a snack or for breakfast.
Where to Eat:  Michael Lobo's Stall in Candolim
6. Candolim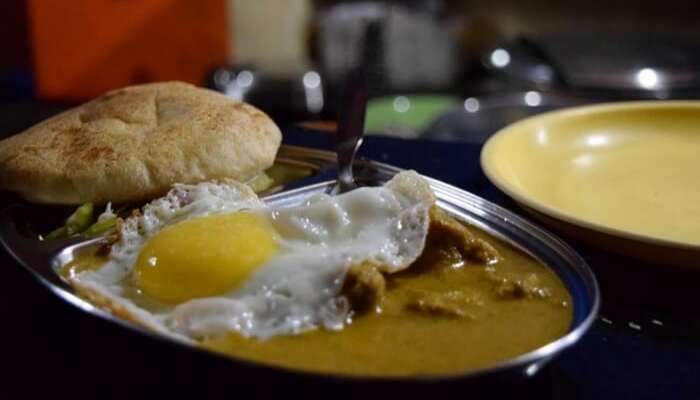 Usually, open from 7 to 10 pm every day, Candolim Market and the street adjoining is the one-stop solution to all the cravings for local food. Soon as the evening looms large over the horizon, Candolim transforms into a local food paradise. Across the swarm of food stalls, you can try the prawn & egg chops, vada pav, chicken lollipops, and authentic Goan food – the best of the street food in Goa.
Where to eat: Michael Lobo's Center, King Kane, and Monico's Beach Shack
What's special: Egg chops, chicken lollipop, prawn chops, and vada pav
7. Pork Vindaloo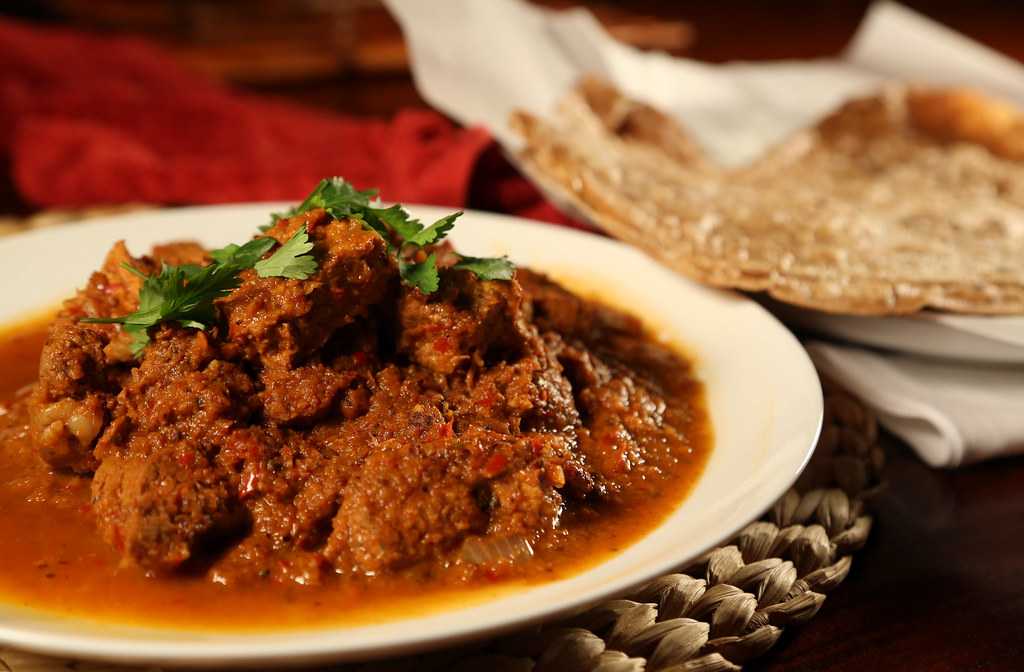 The flavourful and spicy street food of Goa, called Pork Vindaloo, is a result of Indian spices put in a local Christian recipe, which leaves one's taste buds tingling for more. It is prepared when boneless pork and potatoes are cooked in Indian condiments like cloves, cumin, Kashmiri pepper and to enrich all that, with a generous amount of vinegar.
One will find several food stalls lined up in the streets of Goa, find the most crowded one, run and take your place in the queue, and it's worth it.

8. Ras Omelette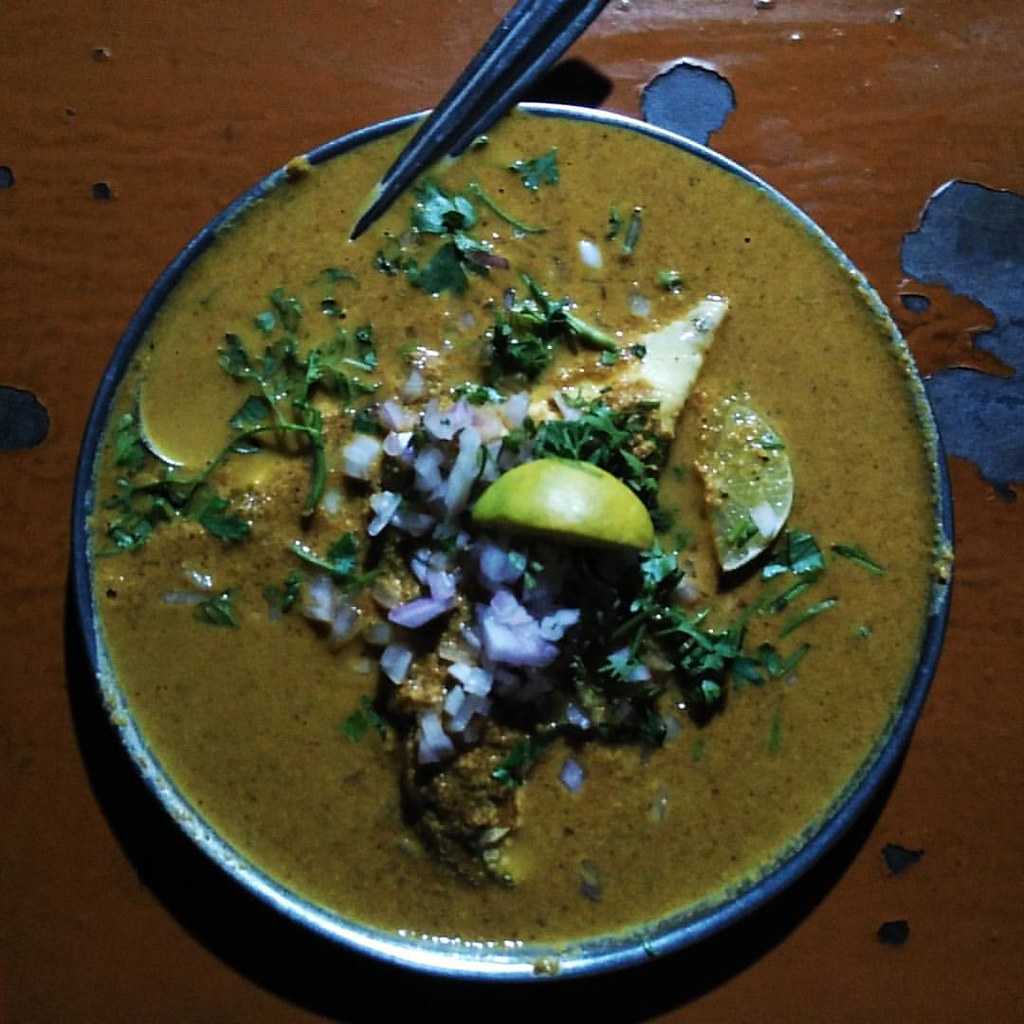 Any discussion on Goan Street food is incomplete without the delicious and famous Ras omelette. A regular egg served chicken gravy is a burst of flavour in the mouth, leaving you craving for more. While Ras omelette is available at most places in Goa, the one served in Ravi Ras Omelette in Panjim is quite famous.

9. Gadbad Ice Cream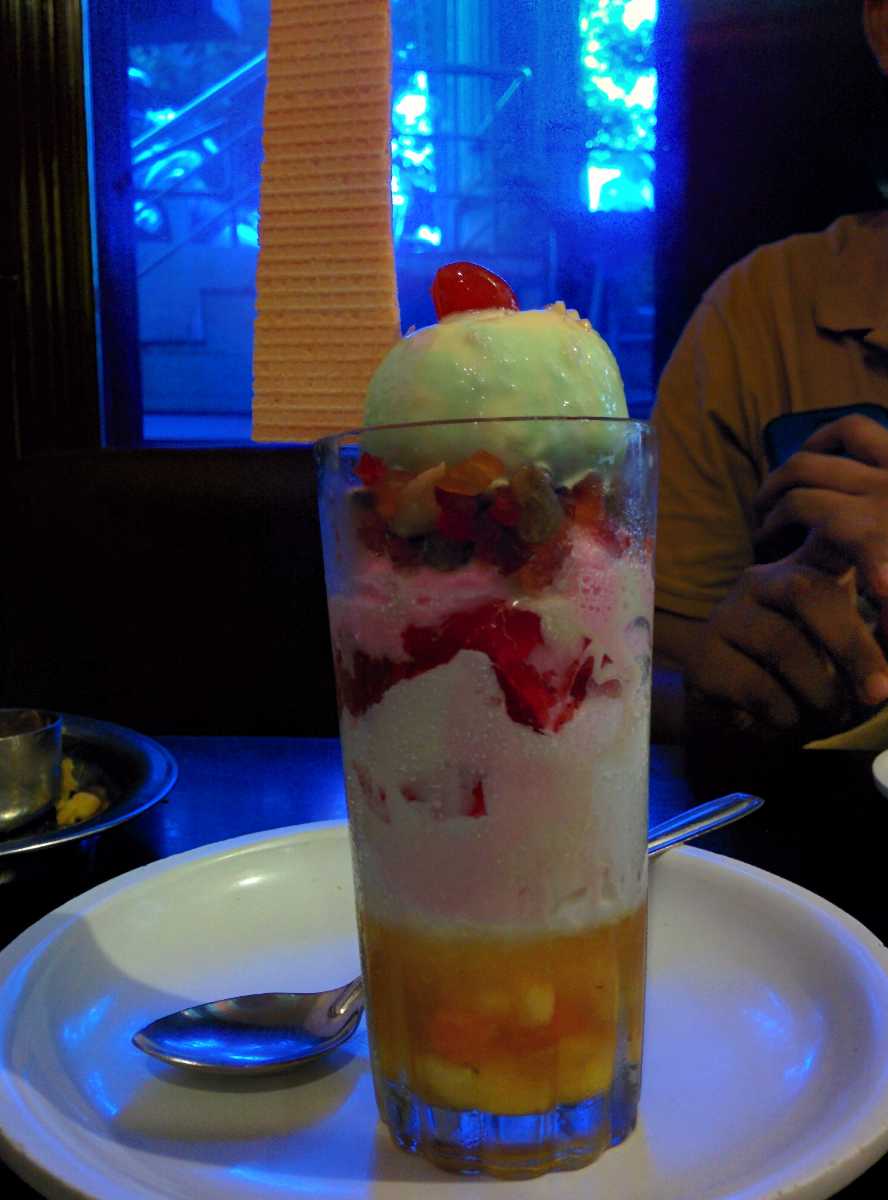 Gadbad Ice cream is one of the must-try street food of Goa. It is a combination of two or three different ice creams topped with falooda vermicelli, jelly or jam and served in a tall glass. It is a summer special to satisfy a significant sweet tooth. It is readily available in Navtara Veg Restaurant in Mapusa and Cream Centre in Panjim. If you have a sweet tooth then this is certainly the best street food in Goa for you.

10.Choris (Goan Sausages)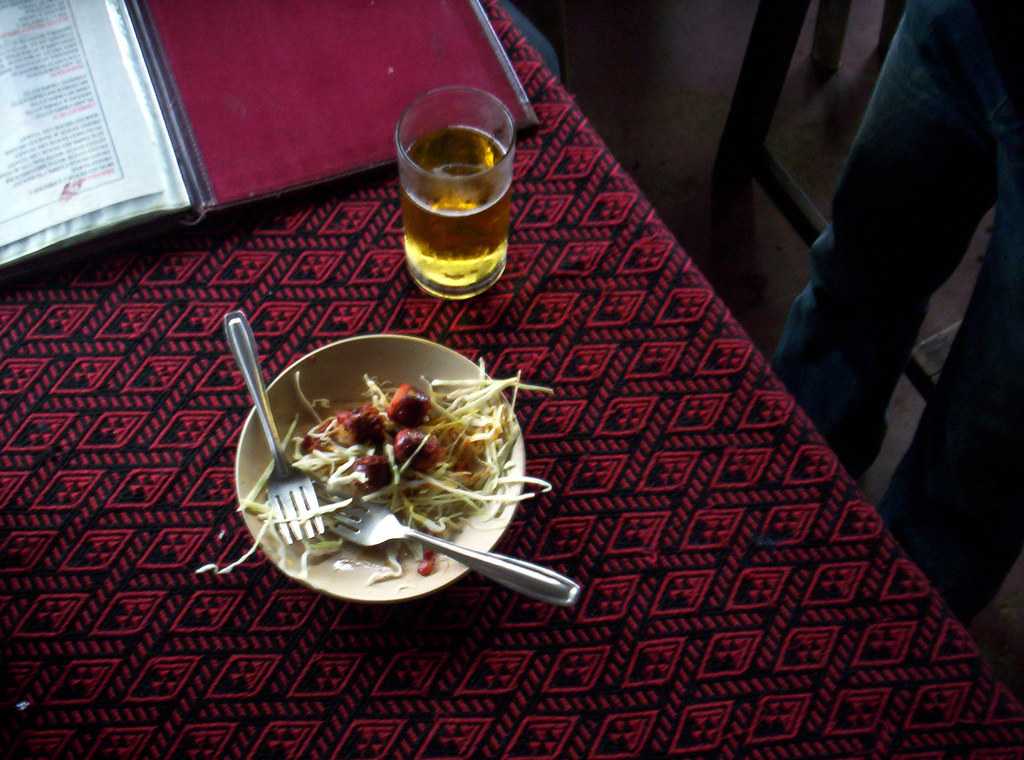 Famous among locals as a breakfast item or evening snack, one will find many vendors on cycles early in the morning, carrying big baskets of these spicy pork meat sausages flavoured with spices and onions/potatoes. Choris are eaten with bread and are readily available.

11. Misal Pav
A healthier and wholesome alternative to Pav Bhaji, Misal Pav is famous street food in Goa. Misal is a nutritious and spicy curry made with lentils, mixed sprouts, and moth beans served alongside pav. Tasty, affordable and healthy, this is one of the top street food in Goa.

12. Shawarma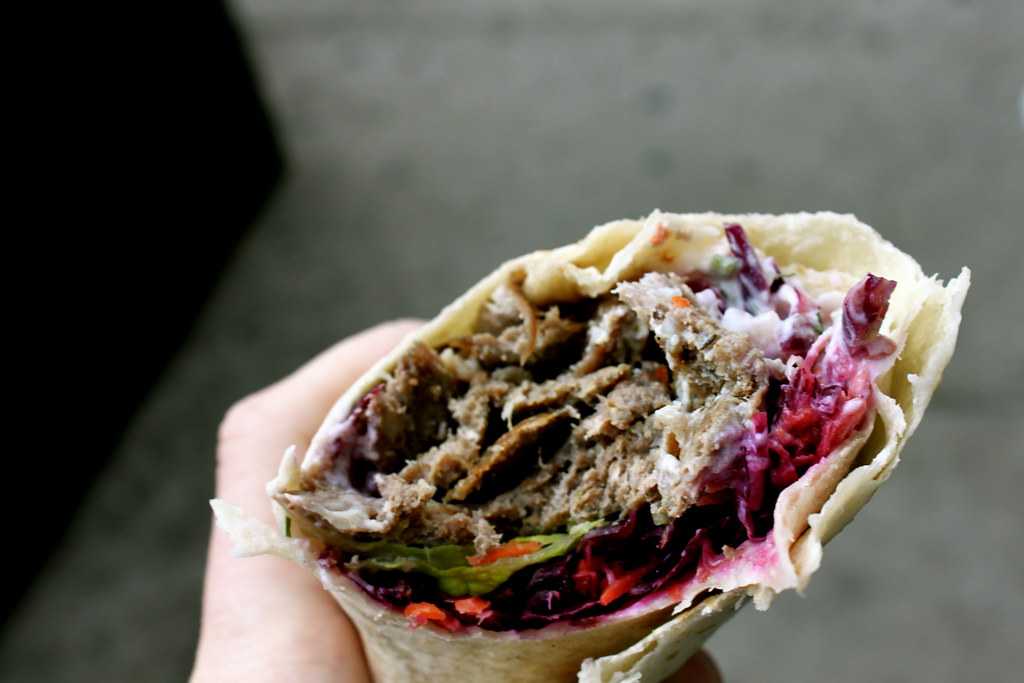 Shawarma is a foreign delicacy found in the Goan street food stalls. It has mildly spiced slow-cooked and smoked meat and crunchy lettuce and veggies stacked up in a flatbread. One shawarma is enough for a person and is filling and tasty. Shawarma King in Panjim and Haji Ali Restaurant are popular places to grab shawarma.