Jaisalmer has wonderful stories to entertain the traveler. In the early days, this city acted as a gateway for trade between Persia and western countries. The famous border pillar number 609 is situated near the Line of Control in the No Man's Land on the India-Pakistan border. From this location, one can view the Indian border fence and also the watchtower of BSF.
Visiting the Indo-Pak Border is one of the most exotic things to do in Jaisalmer. The area is situated near the Tanot Mata temple and can be visited by prior permission and permits from the Indian Military Forces.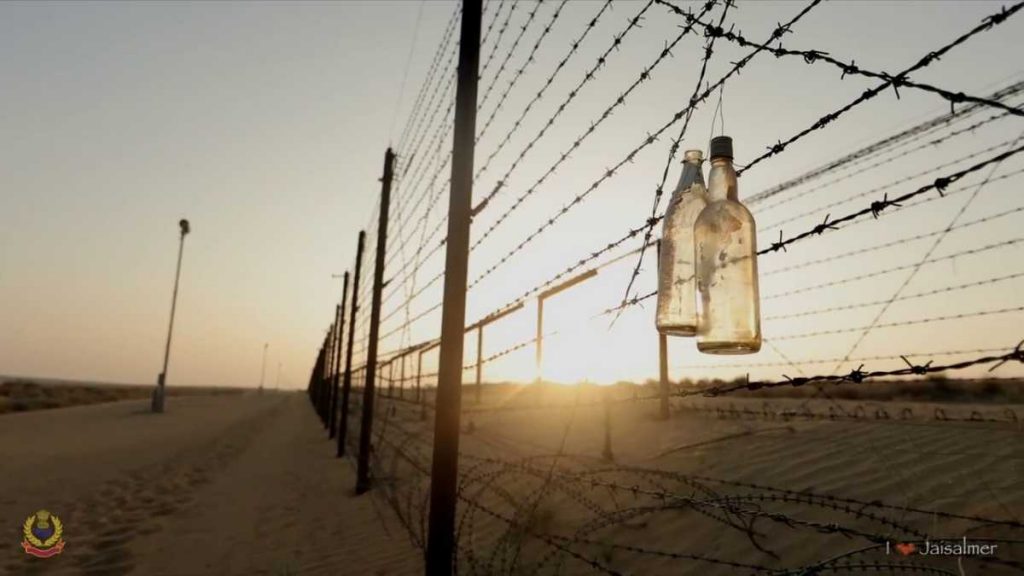 The Government of India has recognised Tanot Mata Temple, located near the Indo-Pak Border, Jaisalmer, as a key tourist spot for all Indian nationals. Through the Border Security Force, it will set up state of the art tourism infrastructure in the region.
ILJ, in its endeavour to enhance tourist experiences and to sensitise people about the contributions of our forces towards our nation's safety, collaborated with the Border Security Force in promoting this idea.