Gartang Gali is situated at a distance of 90 km from Uttarkashi. Gartang Gali bridge was built in 150 years ago, which was closed since 1962. This wooden step bridge route named Gartang Gali was closed after the Indo-China war, but now it was neing opened for tourists. Pathans who came from Peshawar built this bridge 150 years ago at an height of 11000 ft.
The strenuous 2.5 km track leading to Gartang Gali in Nelong Valley will soon be opened for tourists. State's Chief Minister Trivendra Singh Rawat has already sent approval for the restoration of the track.
Gartang Gali is situated at an altitude of around 11000 ft above the sea level, and falls on the border of Gangotri National Park in Uttarkashi district. As of now, the Bhaironghati track till Gartang Gali is blocked with rocks. But now, with government's approval to resume movement, it comes a welcome news for those looking for adventure.
The restoration of the track also needed approval from the State Board for Wildlife, which got a green signal on June 15 this year. DVS Khati, Chief Wildlife Warden, referring to this development said, "The decision will not only promote tourism in the region, but also become a major source of livelihood for locals." With the opening of this track, it is expected to register a huge footfall of both domestic and international tourists.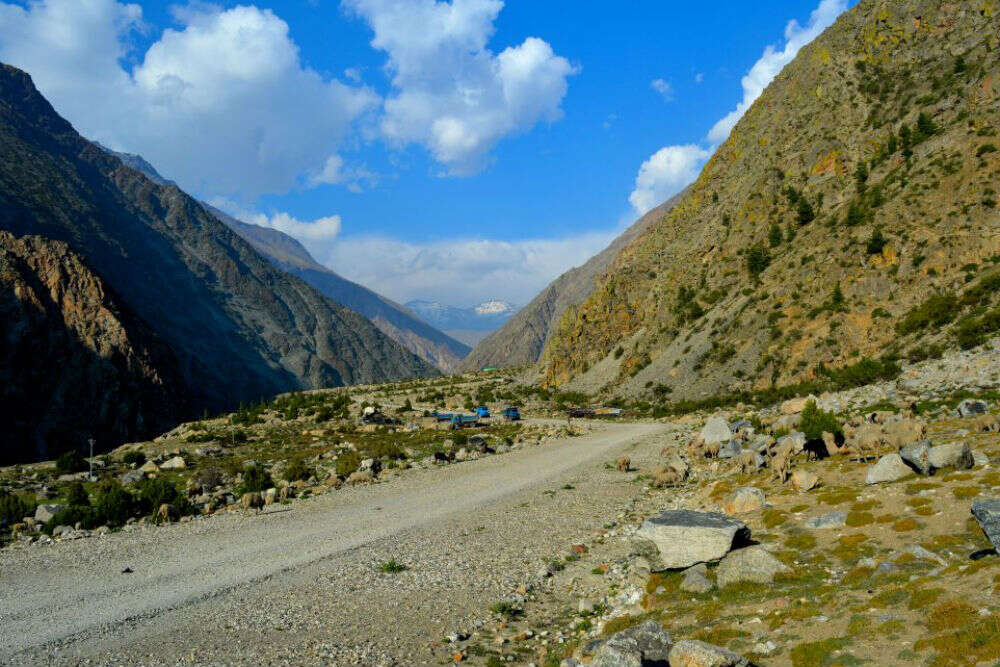 Photo courtesy: Uttarkashi Govt.
Around 55 tourists, after getting special permission from the forest department, visited the place on World Tourism Day last year. The special attraction of this place is the 105 m wooden walkway bridge. Last year, Tourism Minister Satpal Maharaj announced renovating the bridge and developing it into a world-class skywalk trail to the valley.
Also, important to note here is that Nelong Valley is thrown open for tourists from April 15 to November 15, which is parallel to the said track route.
For the uninitiated, it is believed that the bridge was built by the Peshawar Pathans. It was also used as a trade route to Tibet. However, it has suffered damage over the years. And, also after the Indo-China war in 1962, the bridge was declared off-limits, another reason why the condition of the bridge is this deteriorated. It was only from 2015 that, under special permission from the centre, restricted tourism was started in the area.
This wooden bridge was the trade route between India and Tibet. the nomads (Bhotiya tribe) ferried their goods on yaks from this bridge for barter with their other country part.
How to Reach :
By Air
The nearest Airport is Jolly Grant Airport in Dehradun, which is about 200 km from Uttarkashi HQ. Taxi and bus services are available from Dehradun airport to Uttarkashi HQ.
By Train
Rishikesh, Haridwar & Dehradun all have Railway Stations. Nearest rail-head from Uttarkashi is Rishikesh and Derhadun (200 km approx). From Rishikesh/Dehradun one can take a bus/Taxi to reach Uttarkashi.
By Road
State transport buses play regularly between Uttarkashi and Rishikesh/Dehradun. Local Transport Union Buses and State Transport buses operate between Uttarkashi and Dehradun (200 km), Haridwar (250 km). Gangotri is 100 km from Uttarkashi headquarter . Gartang Gali is 110 Km from Uttarkashi.