A business formal dress code enhances the professional image of your workplace environment and your personal brand.  This page provides style guidelines for on-campus activities where this dress code is required. The gallery and descriptions on this page help define "business formal." If you're reading this guide to professional business attire, you know how important it is to dress for the part. Whether it is for an interview, your first day in a new job, or to upgrade your wardrobe as your career progresses, your professional business look is a reflection of how much you care about your career. Your clothes show the level of respect that you have for yourself.
Exploring the professional business style
Let's get one thing out of the way first: dressing for the office doesn't have to be expensive. While you can spend a lot of money on a luxury business suit and tie if you want to, you don't necessarily have to.
You'll see in this guide that with just a few well-chosen items, you'll be able to look great whatever your office style might be.
For Men
In addition to matching pants and jacket, men should wear a button-up collared shirt, paired with a tie. Refrain from wearing bold and bright colours or patterns in dress shirts; white, beige or light blue are "safe" colours for collared shirts. Choose a tie with colours and tones that match your suit and dress shirt; bolder colours and patterns are acceptable for ties. Some men choose to wear a three-piece suit, in which case the vest colour and material match the jacket and slacks.
This article is part of a style series covering the 7 essential dress codes for men:
Casual style
Smart casual style
Business casual style
Business professional style
Cocktail attire style
Gender-neutral professional dress
Business formal
1. Casual
Casual business attire is informal clothing worn not only in most business settings but also in many settings outside of work. You might wear casual clothing if you work in an informal office where others wear things like T-shirts, jeans and open-toed shoes. You should avoid wearing casual dress with clients and in interviews, even if the office is casual overall.
Casual for men
Casual dress for men might include items like T-shirts, button-down shirts or sweaters on top. Bottoms might include jeans, khaki pants or shorts. Casual shoes can include sneakers, loafers or sandals.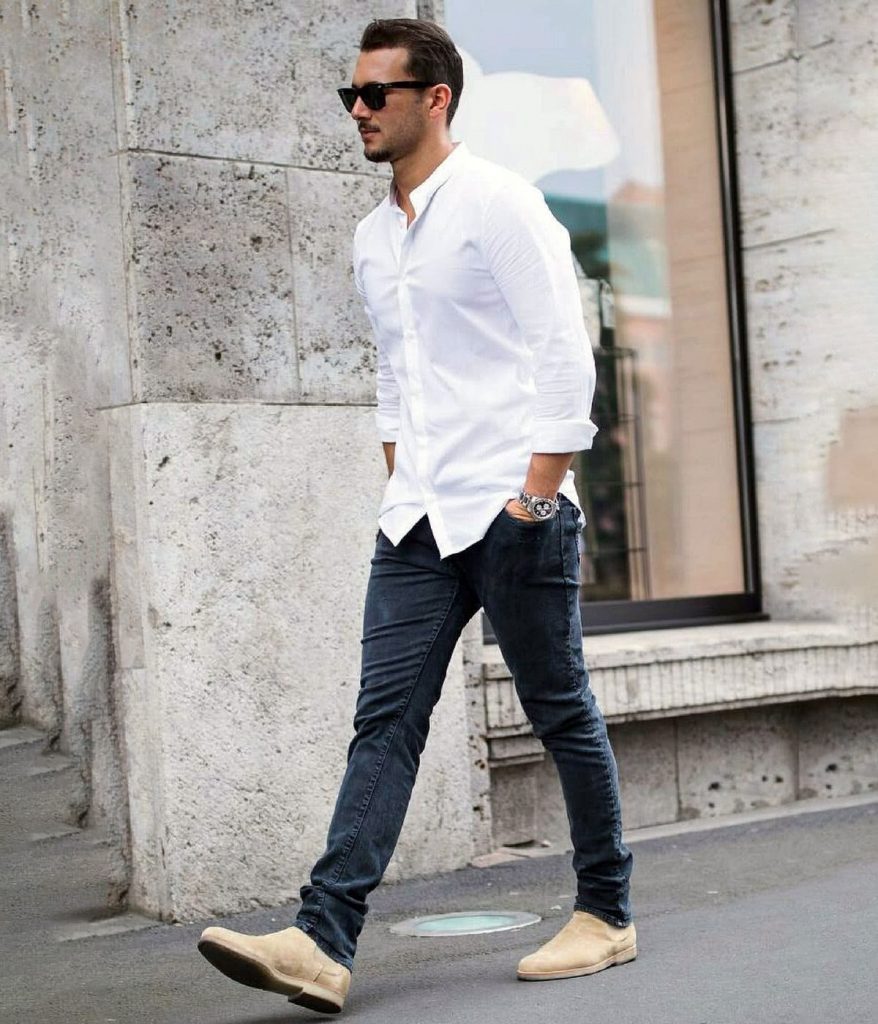 2. Smart casual
Smart casual is another form of casual business attire with a stylish twist. You might include more trendy pieces of clothing if dressing in smart casual. This type of business attire is appropriate for more flexible offices including informal settings. You might also choose to wear smart casual in an interview for a more informal office. This way, you fit in with their informal dress code while still maintaining a clean, professional look that communicates that you care about your appearance.
Smart casual for men
Smart casual for men includes items like sports jackets, ties, khakis, button-down shirts, polos, dress shoes, boots, clean sneakers and belts.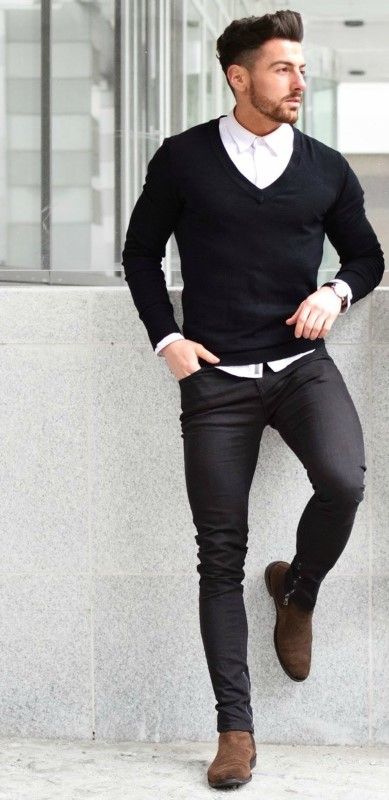 3. Business casual
Business casual is a common form of dress worn in many offices. While many classic business staples are used in business casual wear, there are casual elements included like khakis. Business casual is appropriate for many interviews, client meetings and office settings. Because it is not very casual and also not very formal, this is usually an appropriate way to dress if you're unsure about the setting.
Business casual for men
For business casual, men can wear trousers, slacks, khakis, button-downs, polos, or sport coats. Jackets and ties are optional but can be used to accessorize. Business casual shoes include loafers, lifestyle sneakers (with leather or canvas), oxfords or boots.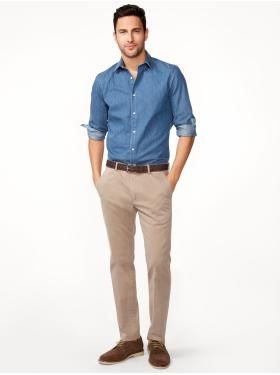 4. Business professional
Business professional is a traditional form of attire used in more conservative settings or companies with strict dress codes. You might wear business professional in industries like accounting, banking, finance, government or law. Business professional clothes should be well-fitted and may be tailored to fit you specifically.
Business professional for men
When dressing for business professional, men should wear a dark-colored (gray, navy) suit and tie. The tie should be simple, avoiding bright colors or busy patterns. Men should wear a button-down shirt (preferably white or light-blue) and belt. Pair with a professional, closed-toed shoe like an oxford or loafer.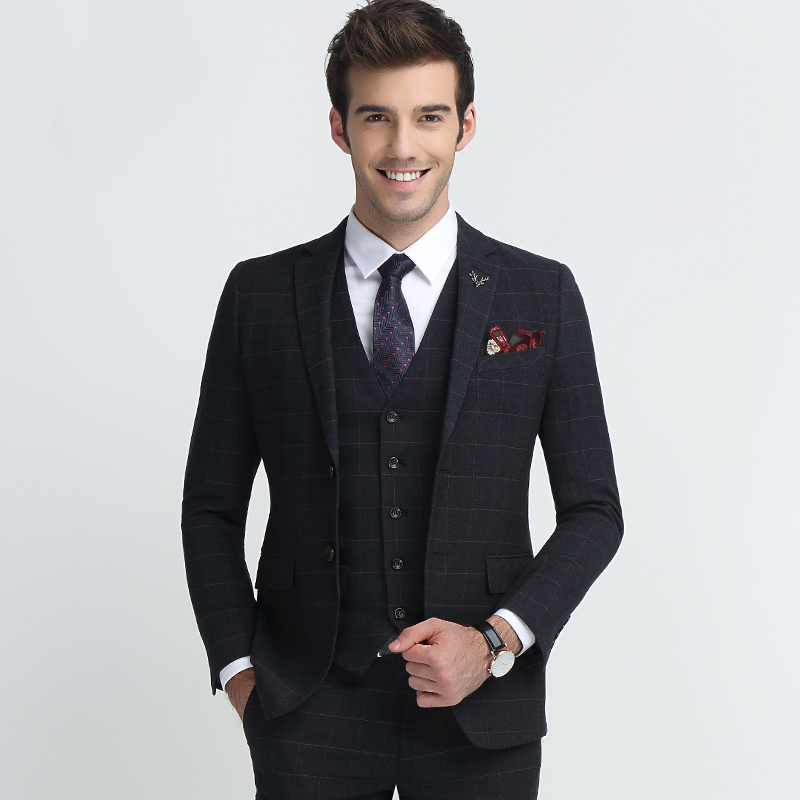 5. Men's Cocktail Attire
Suiting & Blazers
A wonderfully tailored suit that's easily adaptable or semi-formal blazers and trousers will complement cocktail looks. Darker suits are the traditional choice when it comes to the cocktail attire, so keep things classic with dusky navies, subdued cobalt and muted greys. Stick to tailored suits that are fitted, but not too tight. Keep blazers figure-hugging, fresh and modern and alter pants to just skim the top of the footwear. Paying tribute to transitional day to night looks, keep cocktail attire adaptable with basic suits. Build up the look with pocket squares and inventive accessories, ensuring they enhance the classicism of your fitted silhouettes.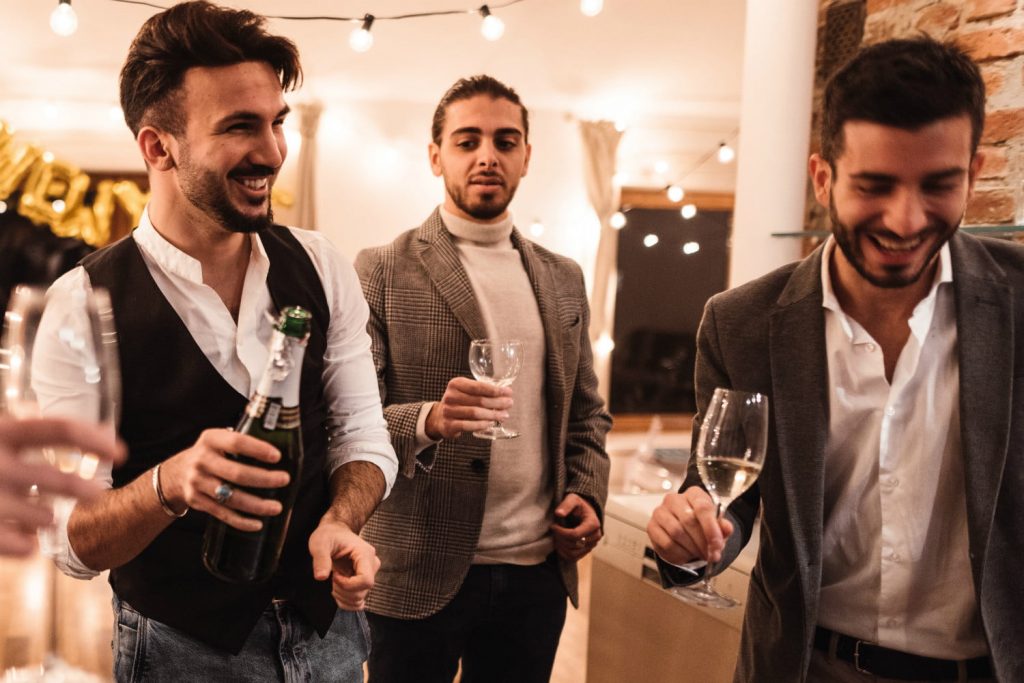 6. Gender-neutral professional dress
There are several ways of dressing for the workplace and different degrees of formality that do not adhere to a gender binary.
You can dress gender-neutral elements up or down depending on the situation for which you're dressing. For casual dress, jeans, sweaters and shirts are all great options. For shoes, you might choose trendy sneakers, sandals or loafers. For more formal forms of dress, you might choose slacks, trousers or neat chinos. Options for tops include sweaters, button-downs or shirts with cardigans. Shoes might include loafers, oxfords or stylish lace-up shoes.
Pantsuits are a great option for any formal setting. These can be paired with flat or slightly heeled oxfords or loafers.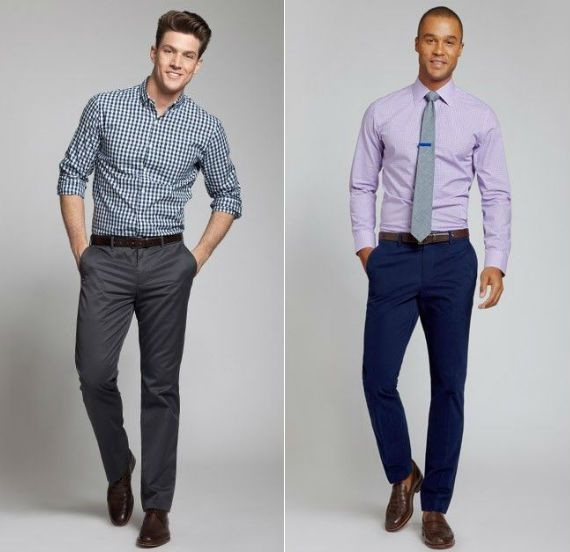 7. Business formal
Business formal is reserved for the most formal settings such as award ceremonies, special dinners, benefits or other important evening events. Business formal is similar to "black tie," but should be reserved to maintain professionalism.
Business formal for men
For business formal, men might wear clothing similar to "business professional"—a dark suit and tie. For this setting, a black suit is appropriate with a light button-down shirt. Wear oxford or loafer shoes with clean lines. Avoid wearing brown shoes if you select a black suit. Accessorize with belts, a tie clip or small, minimal cuff links.