Shubham Water World is situated in Anjeneri Hills in Nashik. The park is dotted with swings and slides and roller coasters, and is popular among both the kids and adults. The park also has an amusement park, play area and food options.
Hear the word Nashik and you immediately think of it as the Hindu pilgrimage site of the grand Kumbh Mela, which is organized at the turn of every twelve years. This ancient city is everything you would expect a holy place to be. However, that doesn't mean it lacks in fun quotient. Truth be said, Nashik indeed has a young vibe about it. The water parks of Nashik stand to prove that the city hides some gems where you can have a rocking and frolicking day with ease.
A visit to the city's water parks will let to experience fun in a different light and unleash the child in you. They are also a great place to spend quality time with your friends and family and relax over a weekend. So, next time when you are looking for ways to have fun while sitting in your hotels in Nashik, make a dash for these water parks in the city.
Shubham Water World, Nashik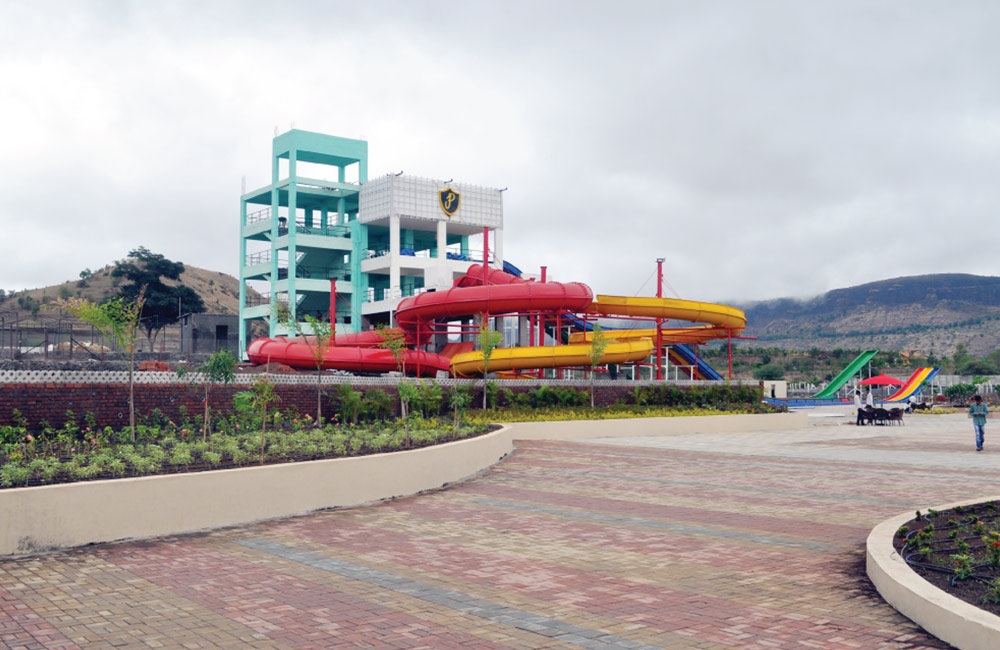 Arguably the most popular water park in Nashik Maharashtra is Shubham Water World. It boasts of an aquatic fun system comprising of 14 platforms, which is among the first in India. Shubham Water Park is a complete fun zone with attractions for visitors of every age. If you are a thrill-seeker, you can have your fill of excitement and fun with rides and slides like the Fast Track, Turbo Lab, Adrenaline, Vertigo, Black Hole, and many others. For those of you whose idea of fun revolves around spending a relaxing time in the water, the Wave Pool and Rain Dance will make you forget everything and spend hours there. The Rain Dance is also a great way to kindle the romance with your partner by shaking a leg. Even kids can have a great time here, making this place such a hotspot for the fun-seekers who visit the city.
This water park in Nashik near Trimbakeshwar comes with all other facilities that help you spend a carefree day with your dear ones. For instance, it has ample space to take care of your parking needs. After a few rounds on the water slides and rides, you may feel like having a bite or two to replenish your lost energy. The place has the facilities to take care of your hunger pangs as well. You can tickle your taste buds with a variety of vegetarian snacks and delicacies that are on offer here. What's more, the ticket prices at Shubham Water Park, Nasik are quite pocket-friendly and won't make a dent in your pocket, making it one of the best places to visit in Nashik.
If you are planning a trip to this wonderful place, make sure to keep aside a whole day for it. Trust us; you will not have the heart to move out of this place even after you have spent a full day enjoying all the splashing and whooshing in the water!
Location: Jadhav Paradise, Anjeneri Hills, Nashik-Trimbakeshwar Road
Timings: 10:00 am to 05:00 pm; every day
Entry Fee*: ₹ 500 per person
Free entry for children below 3.5 ft. height
Entry package includes entry + unlimited popcorn + ice gola + sugar candy + aquarium + GST
Is splashing around in the water your idea of relaxation? Head to these 17 Waterfalls near Mumbai that Promise Respite to Tired Souls