Deeksha Bhoomi, Umred Karhandla Wildlife Sanctuary, Ambazari Lake & Garden, Futala Lake, Pench Tiger Reserve, Gorewada Lake, Vidarbha Cricket Association Ground, Nagzira Wildlife Sanctuary, Ramtek Fort, Krazy Castle Aqua Park, Khindsi Lake, Raman Science Centre, Shree Ganesh Mandir, Swaminarayan Temple, Fun N Food Village and many more.

Being India's geographical centre there are many mind-boggling places to visit in Nagpur. Right from wildlife sanctuaries to lakes and temples this place is replete with the most stunning attractions. The Ambazari Garden and lake for instance, is one of the outstanding places to sightsee as it harbors plenty of fauna and flora besides being encircled by mango trees. One of the notable tourist places in Nagpur has to be the Sitabuldi Fort located at the heart of the city and atop a hillock, giving sweeping views of the surroundings.

This place has special significance as many battles and wars were fought here. For the religious souls Shri Swaminarayan Mandir is one of most prominent places to see in Nagpur as this temple happens to be Vidarbha's region's important landmarks. You can also find immense tranquility and peace of mind in Nagpur's Dragon Palace Buddhist temple that houses Buddha's idol carved from sandalwood.
1. Ramtek Temple
Ramtek Temple is a well-known temple in Nagpur and is often considered as a major tourist attraction. Legend has it that this is the place where Lord Rama lived while in exile from Ayodhya.
The temple attracts devotees from all over the country due to its association with the Ramayana. The best time to visit the places is during the month of November during which the temple conducts a fortnight-long Kalidasa festival.
2. Ramdham
Modelled along the lines of a theme park, Ramdham is India's largest cultural tourism park. It perfectly replicates the story of Ramayana with a few modern twists. The place also houses the largest "OM" in the world and has been featured in the Limca Book of Records as well.
Other attractions include a Shivling made of ice and many replicas of Indian temples along the likes of Ashtavinayak and Vaishnodevi. There are models of gods like Rama and Ganpati that you can take home souvenirs after your visit here.
Location: Nagpur Jabalpur Road
3. Futala lake
The Futala Lake in Nagpur is one of the most famous spots. It is spread across 60 acres and is the second largest lake in Nagpur. The Futala Lake was built by the Bhonsle kings of Nagpur who ruled and oversaw the construction of the city as well.
The lake also has colorful fountains that are another coveted attraction. The lake sees major footfall during evenings when the lake is lit up by a series of halogen lights that run by the lakeside. People from all over Nagpur come here to admire the beauty of the lake.
Location: Juna Futala, Chowpatty Road
4. Ambazari Lake
Ambazari Lake is the largest of all the 11 lakes in Nagpur. The lake was constructed for use as a source of water to the residents of Nagpur.
The name Ambazari comes from the Marathi word Mango, given the fact that the lake is surrounded by them. The lake is also surrounded by some beautiful gardens where you can spend a day with your family and loved ones. There are activities like boating conducted here for visitors. The lake also has a mini playground where children can have a gala time
Location: Ambazari Lake, Nagpur
Places to visit in Nagpur: Places of historic importance
5. Markanda
Markanda was once a prosperous town but over the years has fallen to ruin. The fact that the town has been mentioned in Hindu epics of Mahabharata and Ramayana both goes to show how old the city really is.
The town initially had 24 temples but now only 18 exist. Of the 18, though, only four are maintained and open to visitors. The town is also lined with a series of paintings and sculptures that are not only beautiful but also awe-inspiring. Markanada should be on every history buffs list of places to go to while in Nagpur.
Location: Chamorshi-Nagpur road in Gadchiroli District
6. Japanese Rose Garden
The Japanese Rose Garden is the perfect place to get away from the daily hustle and bustle of Nagpur. The garden is an aesthetic beauty one of the hidden gems of Nagpur.
The garden has grown its roses in a technique native to that of Japan's gardeners. The garden will leave you blissfully mesmerized by its beauty. The garden is also away from the pollution that the city of Nagpur. You can also gain some insight into the Japanese way of gardening while on a guided tour in the gardens.
Location: Seminary Hills, Nagpur
7. Gharib Nawaz Mosque
The Gharib Nawaz Mosque is located in the Mominpura area of Nagpur. The mosque is a hidden gem and pays absolute tribute to the Chishti style of architecture.
The inner walls of the mosque are carved entirely out of marble and have 27 arches in total. There are verses from the Quran that are etched in a particular calligraphy style that add to the overall beauty of the mosque. At night the mosque is lit up and is another spectacle to behold when in Nagpur.
Location: Masjid Gareeb Nawaz, Boriyapura, Mominpura,Nagpur
8. Deekshabhoomi – A Holy Place
One of the best Nagpur destinations renowned as Dhamma Chakra Stupa, this is a holy place that is located 5 km south-west from Nagpur City. Built by the famous architect Sheo Dan Mal, his stupa derives its inspiration from Sanchi Stupa.
Established in memory of Dr. Ambedkar, this place consists of a bronze statue of Buddha along with a sacred tree positioned at the centre. Signified as the most serene place, Deeksha Bhoomi is likely to be on the top of the best places to visit in Nagpur list.
Location: Ambazari Road
Timings: Open all-day
9. Umred Karhandla Wildlife Sanctuary – Spend Time Around Nature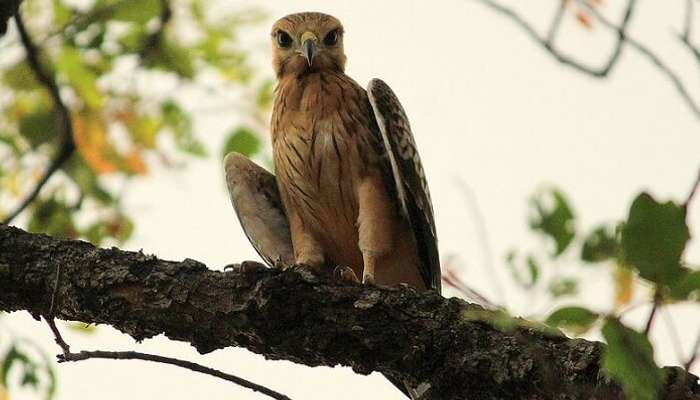 Drawing the attention of many wildlife photographers and tourists, this incredible sanctuary is a home to one of the tiger named "Jai" (the only male tiger in the whole sanctuary).
Apart from tigers, you can also spot wild dogs, Gaur and many diverse species of animals making it one of the most popular Nagpur destinations. Also, you can lay your eye on the pangolins and flying squirrel.
Location: 58 kilometers to Nagpur in Navegaon
Timings: 6 am to 8 am & 2:30 pm to 4:30 pm
10. Vidarbha Cricket Association Ground – A Majestic Stadium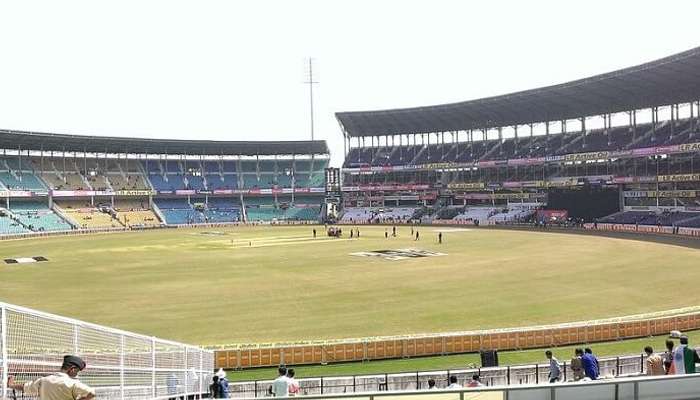 This cricket ground placed in Nagpur city has witnessed many legendary international cricket matches and test series. Moreover, the locals proactively partake as attendees to cheer the players. One important fact regarding Vidarbha Cricket Association Ground is that it is stated to be one of the largest stadiums in India with respect to field area.
Location: Wardha Road, 2km from Khapri Railway Station, Nagpur
Timings: 6:00 am to 9:00 pm
11. Krazy Castle Aqua Park – Have Lots Of Fun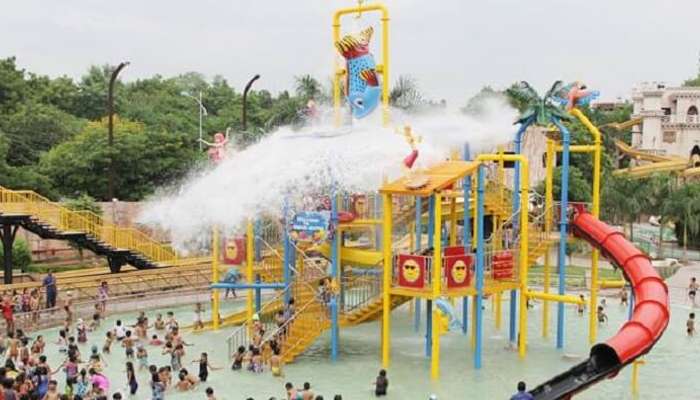 Slide over the fun rides at Krazy Castle Aqua Park, one of the best fun filled places to visit in Nagpur. Furthermore, it offers mind-blowing packages for college students, corporate offices and schools.
For an exciting vacation, you should definitely visit this park. Moreover, the ideal time to visit this place is during the hot and humid summer days.
Location: Ambazari Road.
Timings: 11 am to 6 pm
12. Khindsi Lake – A Natural Beauty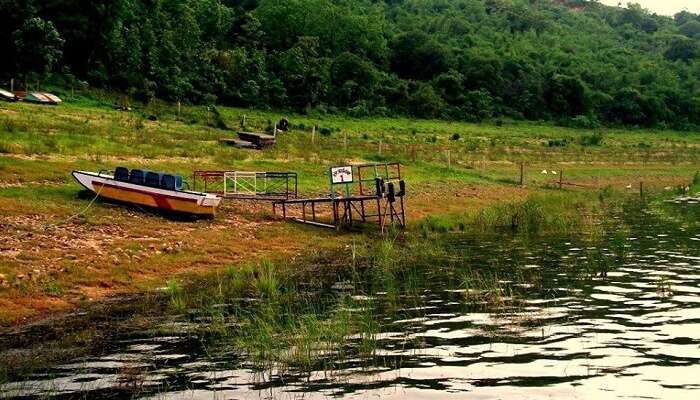 Placed 40 km away from the city centre, Khindsi Lake is one of the best places to visit in Nagpur for couples. It is the home of everything, right from resorts to an amusement park.
Furthermore, it is one of the largest boating centre of central India while the amusement park attracts many tourists all around the year. Owing to its natural beauty and water sports, this is one of the fabulous tourist attractions in Nagpur. To offer relaxation and recreation facilities, Rajkamal Tourism and Olive resorts have set up boating, restaurants, water sports, and resorts at Khindsi Lake.
Location: Sitabuldi
Timings: 6 am – 12 am
13. Raman Science Center – A Place Imparting Knowledge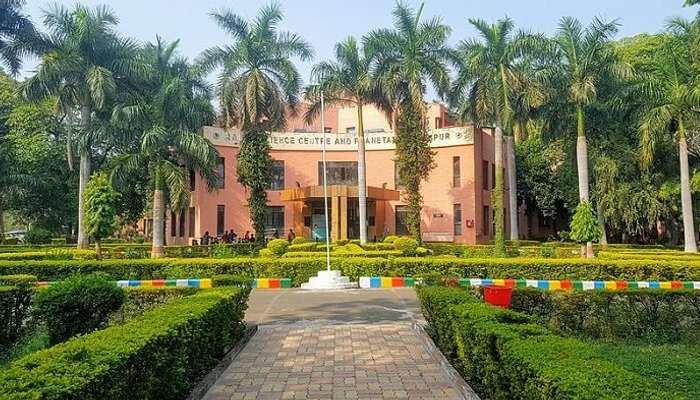 Affiliated to Mumbai's Nehru Science Center, this interactive science centre is positioned in Nagpur. Established on 7th March 1992, this centre turned completely functional on 5th January 1997. To showcase the growth of science and technology, various exhibitions are carried out here. Moreover, this centre derives its name from the famous winner of the Nobel Prize i.e. Mr Chandrasekhara Venkata Raman.
The services offered by Raman Science Center are the prime attraction of this centre. Further, there is a gallery revealing Information & Technology, inventions and innovations all over the world.
Few enthusing and fascinating activities provided by Raman Science Center are planetarium 3D shows, prehistoric animal park and sky observation programs. Moreover, this place is apt for both adults and children alike as it hosts many facilities which makes it one of the outstanding tourist places in Nagpur to be explored.
Location: Opposite to Gandhisagar on Subhash Road
Timings: 11:30 am to 7 am
14. Lata Mangeshkar Musical Garden – A Serene Getaway
With its massive spread out, this Lata Mangeshkar Musical Garden has earned a great reputation with its melodic wellsprings, calming tunes and music presented by the performers. If you are looking for any places to visit in Nagpur at night, then this should definitely go into your checklist.
Located 7.5 km east of Nagpur in Surya Nagar, this garden is operating under the direction of Nagpur in Surya Nagar, who is the trustee of NIT. Further, it is one of the most attractive places to visit in Nagpur Maharashtra.
Location: Opposite to Gandhisagar, Subhash Road, Empress City, Nagpur, Maharashtra.
Timings: 5 pm – 10 pm
15. Sitabuldi Fort – Witness The Struggles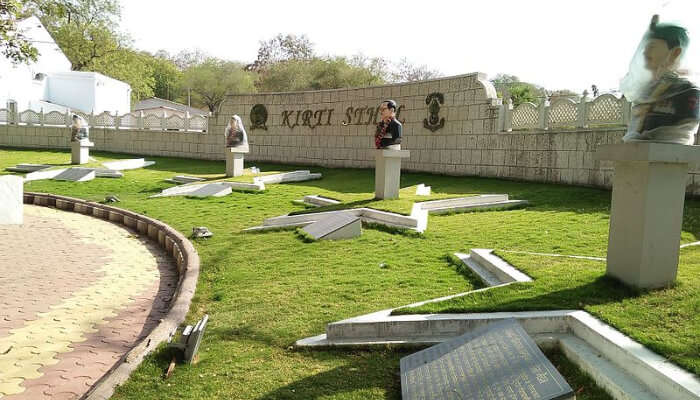 Located atop hillock and at the heart of the city, the fort gives amazing views of the surroundings. It is one of the best places to see in Nagpur, and holds immense significance due to the Anglo-Maratha wars, the battles of British East India Company and Mudhoji II Bhonsle. You can still find the graves of the soldiers martyred during the war.
Location: Madha Colony, Sitabuldi, Nagpur, Maharashtra 440001
Timings: Open 24 hours (Sunday closed)
16. Waki Woods – A Camping Hub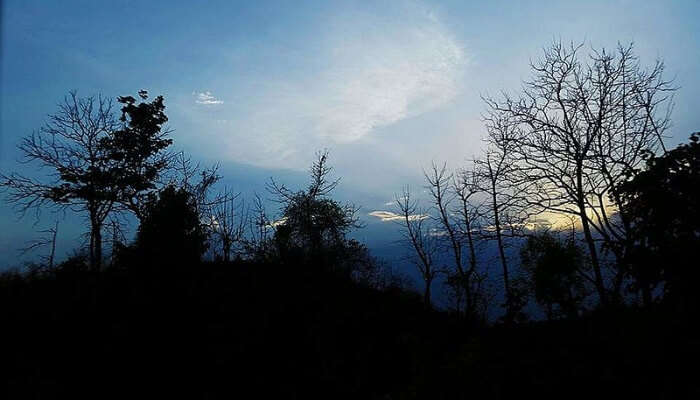 Waki Woods finds its way into the list of the best places to see in Nagpur due to being an amazing spot for adventure enthusiasts visiting Vidarbha region. The immense natural green hills give way to some amazing picnic spots with the provision to camp. Some of the best resorts in Nagpur are situated here to enhance your camping or adventure experience.
Location: Waki Woods, Nagpur, Maharashtra 440001
Timings: Anytime
17. Shri Swaminarayan Mandir – Offer Your Prayers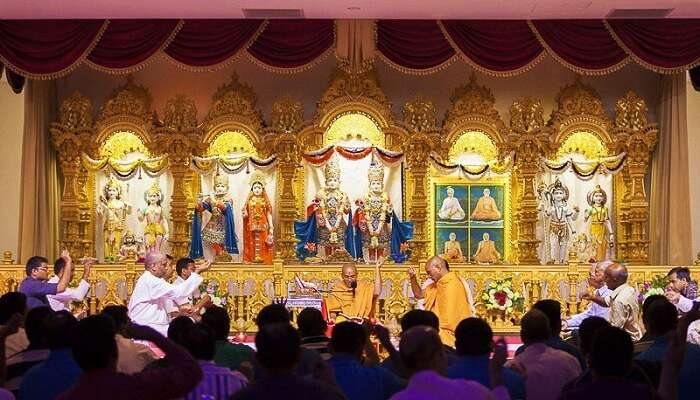 One of the finest tourist places in Nagpur, the temple is an important landmark in the Vidarbha region. Offer your prayers and indulge yourself in spiritual activities that calm your soul. You can find the idols of many prominent gods including Shri Hanumanji, Shri Shrinathji, and Shri Lakshmi-Narayan Dev. VIsit for some different experiences in the city of Nagpur.
Location: Swaminarayan Marg, Middle Ring road, Nagpur, Maharashtra 440 030
Timings: 8:00 am – 12:00 pm; 4:00 pm – 8:30 pm
18. Dragon Palace Buddhist Temple – Find Peace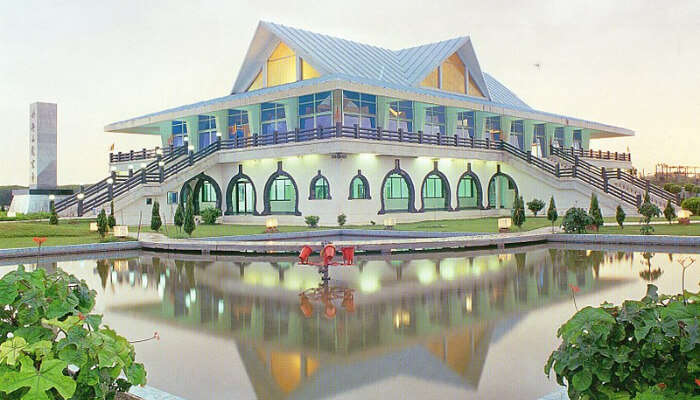 One of the best, if not the best Nagpur tourist places is the Dragon Palace Buddhist Temple, also known as the Lotus Temple of Nagpur. The temple is a major pilgrimage centre for the Buddhists, and you can visit the temple complex housing a carved sandalwood idol of Buddha. You will find plenty of peace in the garden as the temple resembles a symbol of Indo-Japanese friendship.
Location: Dadasaheb Kumbhare Parisar, New, Kamptee, Maharashtra 441002
Timings: 10 am – 7 pm
19. Shukrawari Lake – Known As The Jumma Lake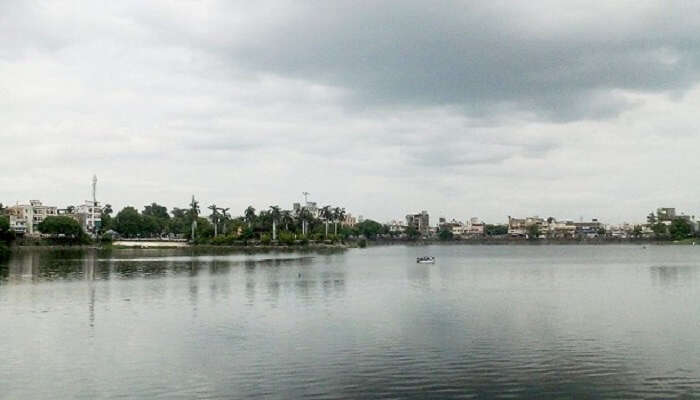 Famed as the Shukravari Talao, Shukrawari Lake is one of the best tourist places in Nagpur for nature lovers. This lake is also called the Gandhi Sagar Lake and Jumma lake and is one of the most popular ones. Chand Sultan, the ruler of Nagpur established this serene lake. You can visit the magnificent Shiva temple located near the lake. Take a break from the busy tourist attractions and visit Shukrawari Lake for boating and relaxing amidst nature.
Location: Nagpur
Timings: Throughout the day
20. Shri Ganesh Mandir – Attend The Morning Aarti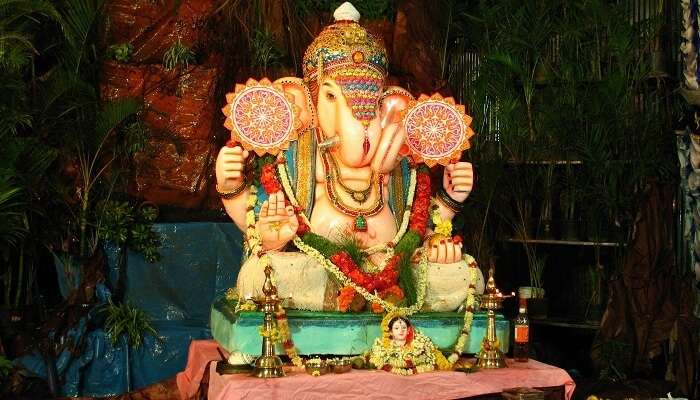 If you are thinking to explore the most eminent places to see in Nagpur, then Shri Ganesh Mandir should be on your list. Dedicated to Lord Ganesha, these temples have a marvelous structure. To make your visit a memorable one you must try to attend the morning aarti or the evening aarti organized by the priests daily. Get up early and attend the morning aarti to get closer to your inner self and later you can meditate at this temple.
Location: Railway station, Ganesh Tekdi Rd, Sitabuldi, Nagpur, Maharashtra
Timings: 6 am – 12 am
21. Narrow Gauge Rail Museum – Click Pictures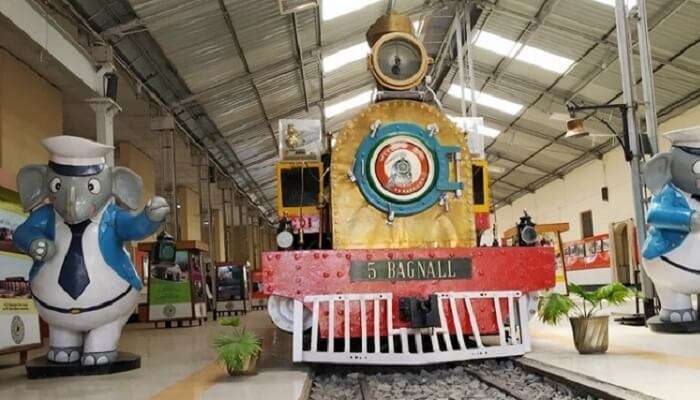 Nagpur's Narrow Gauge Rail Museum is perfect for those who are out on a family vacation. If rail tracks and trains make you curious then you must add Narrow Gauge Rail Museum to your list of places to see in Nagpur. Your children can enjoy the mini toy train ride and you can learn various facts about trains and railway tracks. Carry your polaroids to click instaworthy pictures at this museum and make your visit an unforgettable experience.
Location: Railway station, Ganesh Tekdi Rd, Sitabuldi, Nagpur, Maharashtra
Timings: 11 am – 9 pm
22. Khekranala Lake – The Trekking Spot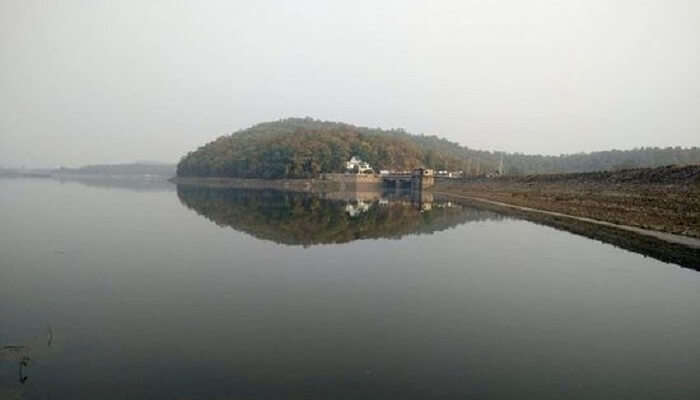 Located in the Nagpur district, Khekranala Lake is one of the most visited tourist places by trekkers. The lush green area surrounding the Khekranala Lake makes for a great spot for trekking. If you trekking entices you then you can indulge in a thrilling trek or you can sit near the lake and savor the view of the sunset. You can spot various species of birds while enjoying the picturesque view. This is one of the best tourist places in Nagpur.
Location: Nagpur
Timings: 9 am to 6 pm
23. Maharaj Bagh Zoo – Spot Wild Animals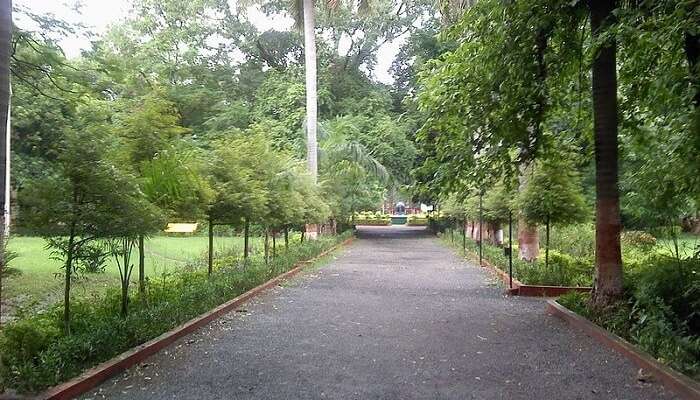 Situated in the heart of Nagpur, Maharaj Bagh Zoo is home to various animals. If you want to have an encounter with the wild side of Nagpur then you must visit the Maharaj Bagh Zoo. This excellent zoo is one of the most popular places to see in Nagpur for all wildlife enthusiasts. Get ready to spot animals like leopard, tigers, lions, and more. If you visit this zoo in the monsoon season then you can witness the peacocks dancing and this is one of the most gorgeous sights that you will ever see in your life.
Location: Gorepeth, Nagpur, Maharashtra
Timings: 7 am to 6 pm
24. Bohra Masjid – Spiritual Hours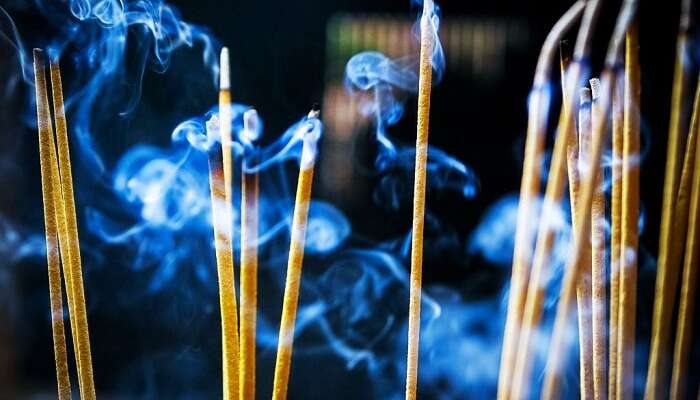 Bohra Mosque is another popular religious site in Nagpur. It is worshipped by the Dawoodi Bohra community of Nagpur. The mosque features marvelous architecture and the place is usually used for community gatherings and weddings.
Location: Shantinagar, Itwari, Nagpur 440001 India
Timings: NA
25. Lake Garden Sakkardara – Refreshing Escape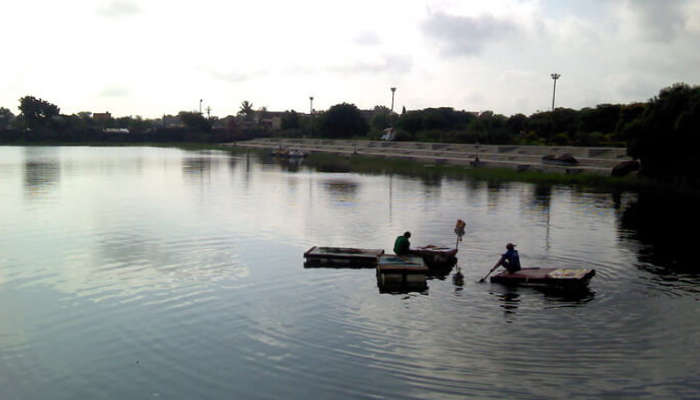 Nestled by Sakkardara Lake, this gorgeous garden is one of the most refreshing places to visit in Nagpur. It is a stunning urban garden which is a perfect place to plan a family picnic in Nagpur. Well-maintained gardens and enticing beauty of this site makes it one of the most interesting tourist places in Nagpur.
Location: Lane Number 4, Near Sakkardara Lake, Somwarpet, Ayodhya Nagar, Nagpur, India 440024
Timings: 10:00 AM to 9:00 PM
26. Sai Baba Mandir – Popular Temple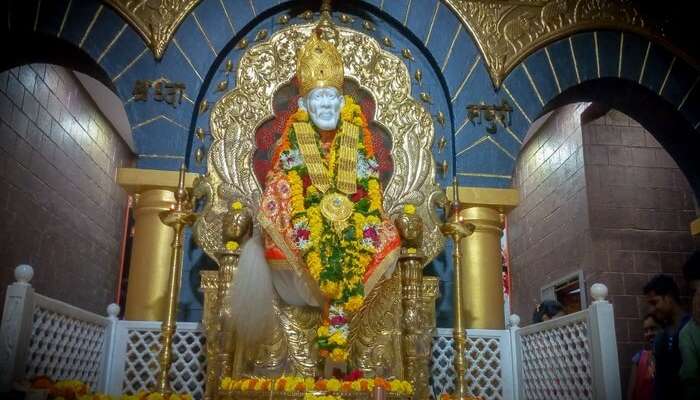 Sai Baba Temple in Nagpur is located on the Goswami Tulsidas Road and welcomes thousands of Sai devotees throughout the year. The idol of the temple is built by the same idol maker who made the same of Shirdi Say Baba. The temple is known for its clean and tranquil ambiance.
Location: 1 Pragati Colony, Wardha Rd, opp. sai mandir, Nagpur, Maharashtra 440015
Timings: 24 hours
27. Koradi Temple – Dedicated To Goddess Durga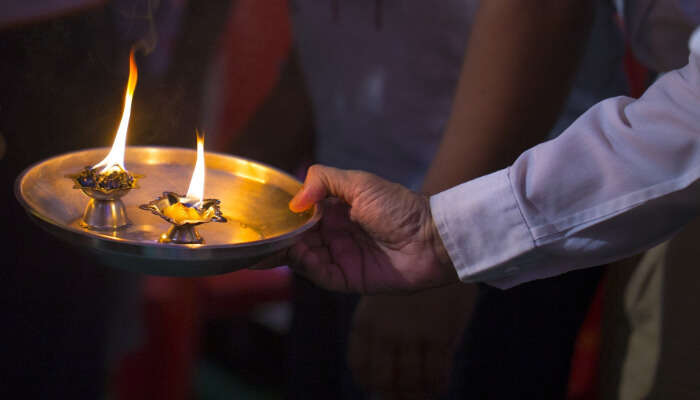 Koradi Temple in Nagpur is located on the Chhindwara Road. The temple is dedicated to Goddess Durga and remains busiest during Dussehra and Navratri celebrations. It is one of the Shakti Peeth and as the temple is located beside Koradi Lake, the place is often visited by tourists holidaying in the city.
Location: Shree Mahalaxmi Jagdamba Sansthan, Koradi, Kamptee, Maharashtra 441111
Timings: 6:00 AM to 12:30 PM & 4:00 PM to 9:00 PM
28. Zero Mile Marker – Iconic Monument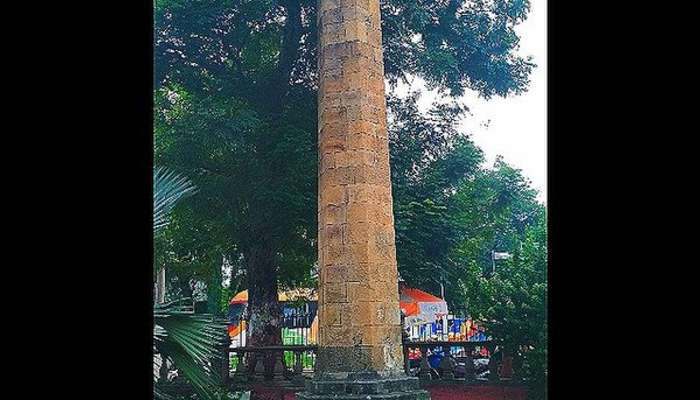 Zero Mile Marker is a popular monument in Nagpur. It was constructed by the British for the Great Trigonometrical Survey of India. The monument features a pillar, a stone having a representation of the zero-mile mark, and four stucco horses. However, there is no evidence that states that it is the center of India but the British used the marker to calculate the distance.
Location: Wardha Rd, Civil Lines, Nagpur, Maharashtra 440004
Timings: Open 24 hours
29. Gorewada Lake – A Serene Attraction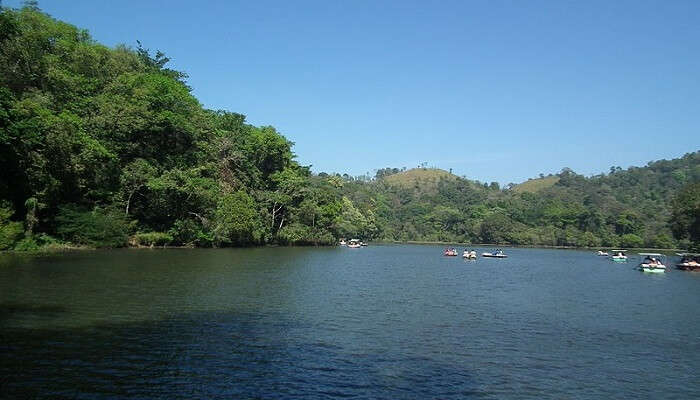 Gorewada Lake is situated on the north-west corner of the city of Nagpur. The lake was developed between thick forests as the surroundings is serene and an active habitat for avian species. It is a quiet place with the fewest of crowds. It can be amazing for a day picnic and can also be a quiet solace for couples.
Location: Nagpur, Maharashtra 441501
Timings: Always open
30. Fun N Food Village – For A Fun Retreat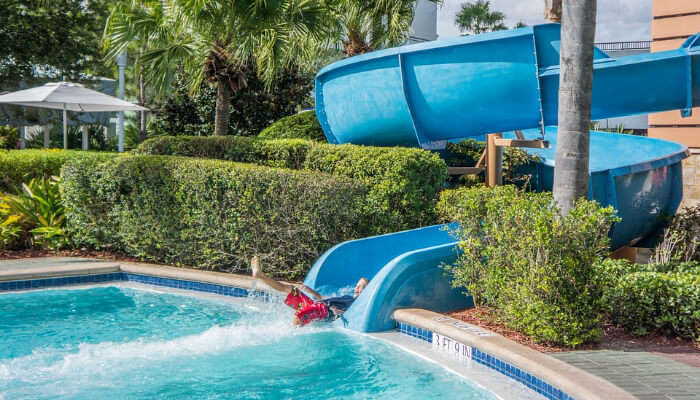 One of the most famous places to visit in Nagpur is the Fun N Food Village and if you are traveling with kids, then bingo! This is a fun-filled park full of themed rides, entertainment zones and water slides. The amusement park is clean, green, and modern. The park also has a food court for all the hungry souls looking to taste some amazing bites!
Location: Fun N Food Village, Amravati Road, Bazargaon, Nagpur, Maharashtra
Timings: 9:30 am to 6:30 pm
31. Sonegaon Lake – An Offbeat Place For Fun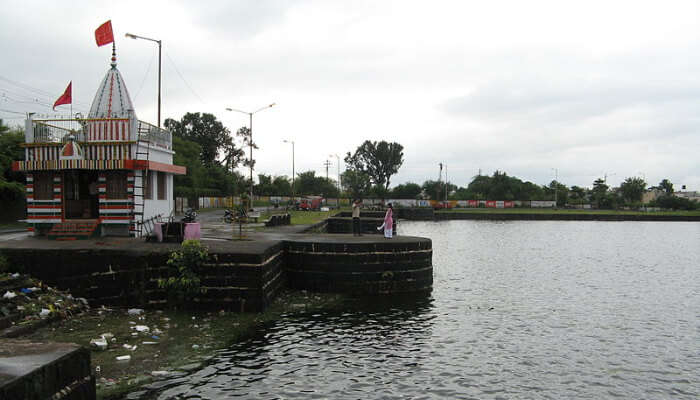 Another quiet and serene place in Nagpur is the Sonegaon Lake, a manmade lake constructed by former rulers of Nagpur. The best time to visit this lake would be in the monsoon season when the place blooms with a green and vivid surroundings attracting a lot of crowd. The pleasant weather by the lake is an amazing place to spend some soulful time.
Location: Parate Nagar, Sonegaon, Nagpur, Maharashtra 440025
Timings: Always open
32. Seminary Hills – Ideal For Nature Lovers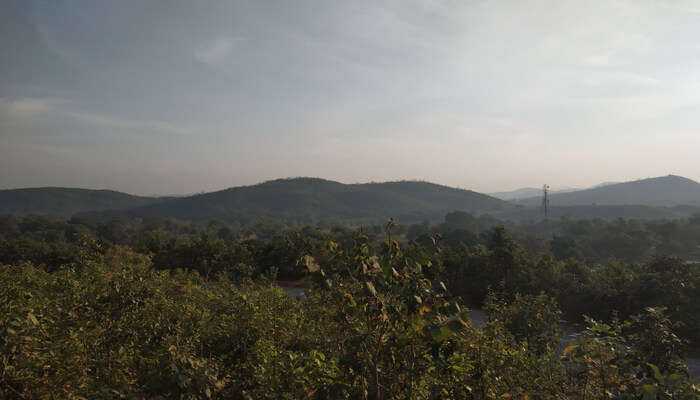 An ideal destination in Nagpur for nature lovers and backpackers, alike, Seminary Hills are a range from where you can see the entire city. Multiple attractions are also located on the hills including The Japanese Gardens, St. Charles Seminary and The Lady of Lourdes Grotto. The walking paths are carved in the hills and locals prefer to go for morning or evening walks.
Location: Nagpur, Maharashtra
Timings: Always open
How To Reach Nagpur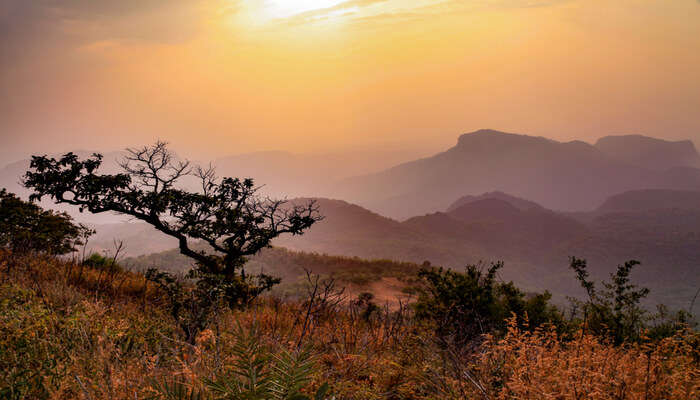 Nagpur enjoys excellent connectivity by road, air and rail from different parts of the country. Nagpur Airport is close to the city centre while the nearest international airport is Chhatrapati Shivaji International Airport in Mumbai. This place is marked as an important rail junction in the south-east and central railways.