Khadakwasla is one of the major sources of water supply to the city of Pune. Khadakwasla is the chowpatti of Pune. Khadakwasla is popular for the 'bhelpuri' and 'bhutta' by the lake and the merry atmosphere, more like a carnival, with camel rides and numerous chat stalls along the bay. Khadakwasla, on the way to Sinhagad, is a popular stop over on the way to Sinhagad. Very popular especially during weekends Khadakwasla is like a evening hangout for the punekar.
An eminent tourist attraction, Khadakwasla Dam is a pleasant sight to behold. Built with state-of-the-art engineering, it is located on the outskirts of Pune. The dam is constructed on River Mutha which is the source of water supply in Pune and its suburban regions. Khadakwasla forms a reservoir, called Khadakwasla Lake which is a perfect spot for a pleasant getaway. The reservoir occupies around 22,000 square kilometres area and runs 35 metres deep. As the stream runs down the cliff, it resembles a heavy rush of water flowing effortlessly down the dam.
In the nearby region, the well-known National Defence Academy and Central Water and Power Research Station (CWPRS) are situated. You'll find Sinhagad Fort and Karla Caves which are known as one of the ancient places to explore artefacts from a thousand years ago.
The dam remains crowded with nature lovers and adventure enthusiasts for pleasant weekends and getaways. It is also a featured spot for photography to capture the vividness of nature. There, you can observe nesting birds near the mighty cascade.
How to reach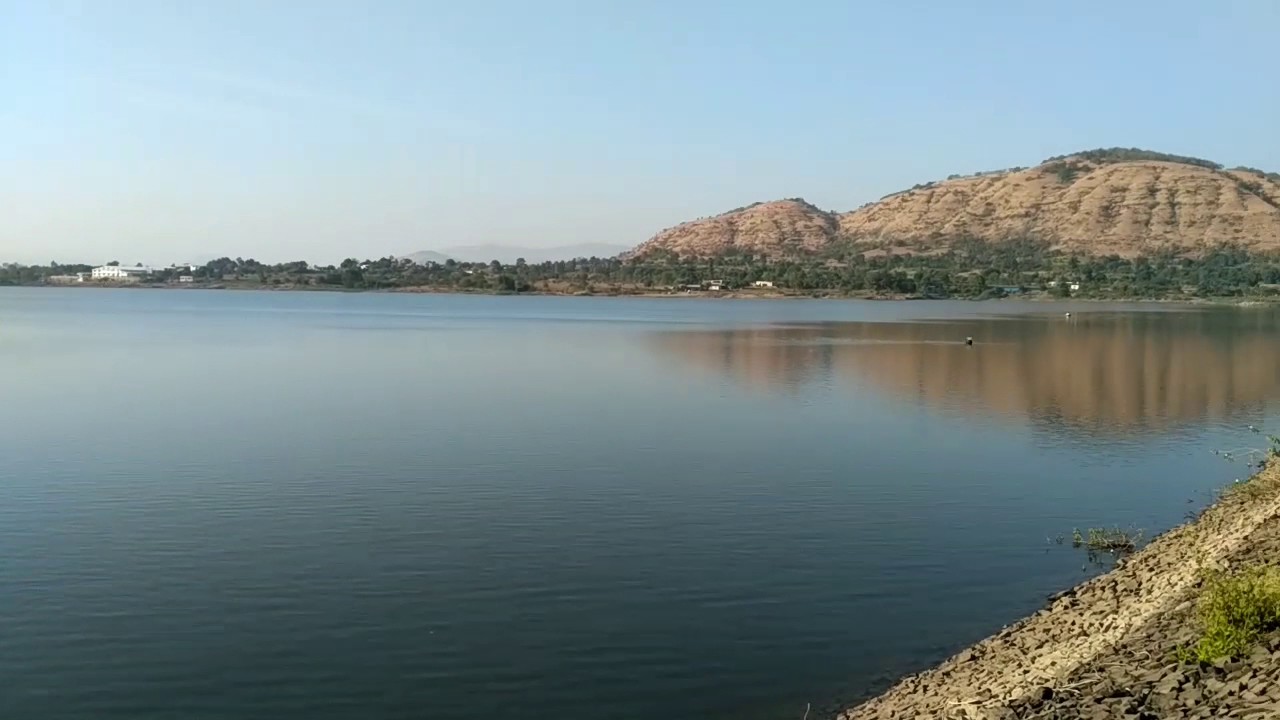 By road – Khadakwasla dam is around 20 kilometres away from the centre of Pune. The road connectivity is in a better position and it's quite convenient for tourists to visit Khadakwasla Dam. Ola and Uber cabs can be a decent option in comparison with self-owned vehicles. You can easily book a day trip.
By rail – If one wishes to take a train for Pune, that's also a perfect option. Pune is connected to every major city of India – Delhi, Mumbai, Jaipur, Kolkata, Chennai etc. After reaching Pune, you would have to cover a distance of approximately 18.5 kilometres to reach Khadakwasla dam by bus or cab. Most of the tourists hail a cab and travel to Khadakwasla Kudje Road to reach the dam or take a bus to Khadakwasla bus stands.
By bus –To reach Khadakwasla Dam by bus, you can take a bus from anywhere in the city. The closest bus station would be Khadakwasla Dharan bus stop and Khadakwasla Gaon bus stop. Amidst the canopy trees, the bus route ensures a majestic ride.
Essential Information
Timings – Khadakwasla dam opens around 10:00 AM and closes around 6:00 PM. Also, many tourists would suggest visiting during sunrise or sunset.
Entry Fee – No entry fee.
Height – Khadakwasla Dam is an undoubtedly impressive dam with an astounding width of 250 m (820.2 ft) and a drop of 31.71 m (around 104 ft). The water plunges deeper than that, as the Khadakwasla River's depth is another 36 m (around 118 ft) on average.
Location – The dam is almost 20 kilometres away from the centre of the city of Pune in Maharashtra. A few kilometres away the twin dams of Panshet and Varasgaon are situated. In the southern direction, the mighty Sinhagad Fort is located.
Traveller tips for visiting Khadakwasla Dam:
-Stroll around the dam for a mesmerizing experience. But take care of your surroundings and move safely.
-Wear comfortable shoes because the surface can be slippery and you might hurt yourself. If you're visiting during monsoon season, take care of the places you're stepping on. The surface can get slippery or worse, water can clog and you would have to walk into that.
-Prepare an itinerary for visiting Khadakwasla dam. Most likely you can get stuck in a traffic jam, so if you don't want to ruin your day, plan accordingly.
-Stay within the limits of Khadakwasla dam. If you try to go through another route then it might turn hazardous.
-Keep a medical kit with yourself to treat the injuries.
-Keep an extra pair of clothes with you for backup.