Adani Power Limited is the power business subsidiary of Indian conglomerate Adani Group with head office at Ahmedabad, Gujarat. Gautam Adani is the chairman of the company. He completed his schooling from Sheth Chimanlal Nagindas Vidyalaya in Ahmedabad. He enrolled in a college but dropped out to work as a diamond sorter at Mahindra Bros in Mumbai. After a couple of years, Adani established his own diamond brokerage unit. In 1988, he established Adani Exports Limited, now known as Adani Enterprises Limited – the holding company of the Adani Group. He is the chairman and founder of the Adani Group.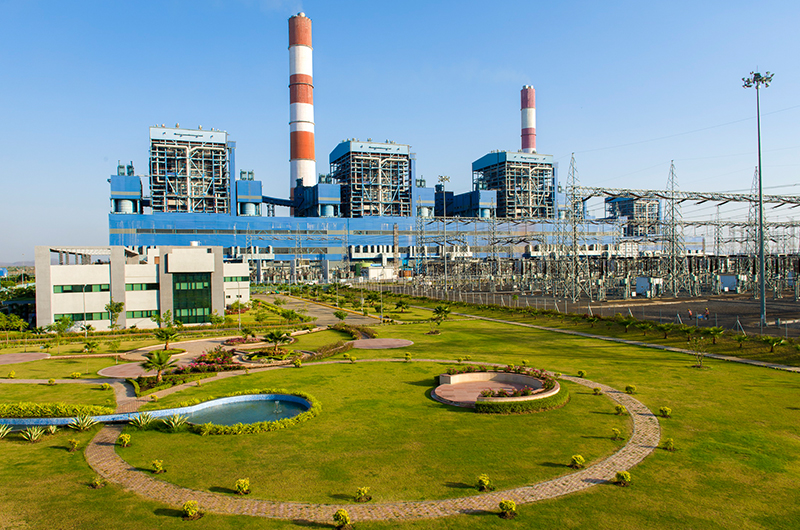 Adani is the largest private thermal power producer in India with an installed capacity of 12,450 MW. Adani Power was ranked as the 73rd largest corporation in India in Fortune India 500 list of 2018. Our Seven power projects are spread out across the states of Gujarat, Maharashtra, Rajasthan, Karnataka and Chhattisgarh.
Adani Power Maharashtra Limited is the largest coal based Thermal Power Plant in the state of Maharashtra, India. The plant has a capacity to generate 3300 MW power through its 5 units of 660 MW capacities. The first unit of the plant was commissioned on 28th August 2012 and subsequently other units were commissioned. The plant achieved full capacity with the commissioning of Unit V on 11th October 2014. The Lohara west and Lohara extension coal deposits in Maharashtra provide coal for the Tiroda power plant units I and II.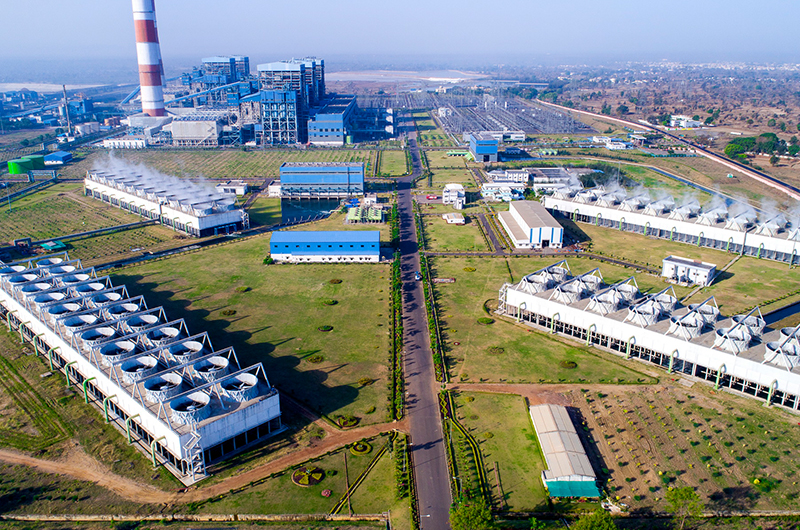 Adani Power Maharashtra has, in addition, signed a fuel-supply agreement with South Eastern Coal fields for the supply of 2.3 million tonnes of coal for the Tiroda power plant.
The company has also laid a 10.5km cross-country pipeline from Dhapewada barrage on Wainganga River in order to meet the water requirements of the power plant.
Adani Power Maharashtra Limited's Tiroda Plant has the state of the art Supercritical Technology which is fuel efficient and environment friendly. This is a coal based super critical thermal power plant which operates at pressure & temp of 254Kg/cm2 & 571 degrees centigrade. The TG is a three cylinder tandem compound, four exhausts, condensing reheat turbine, Static excitation & hydrogen cooled generator with 22KV stator voltage, DEH system designed & installed for high operating efficiencies, maximum reliability and smooth operation.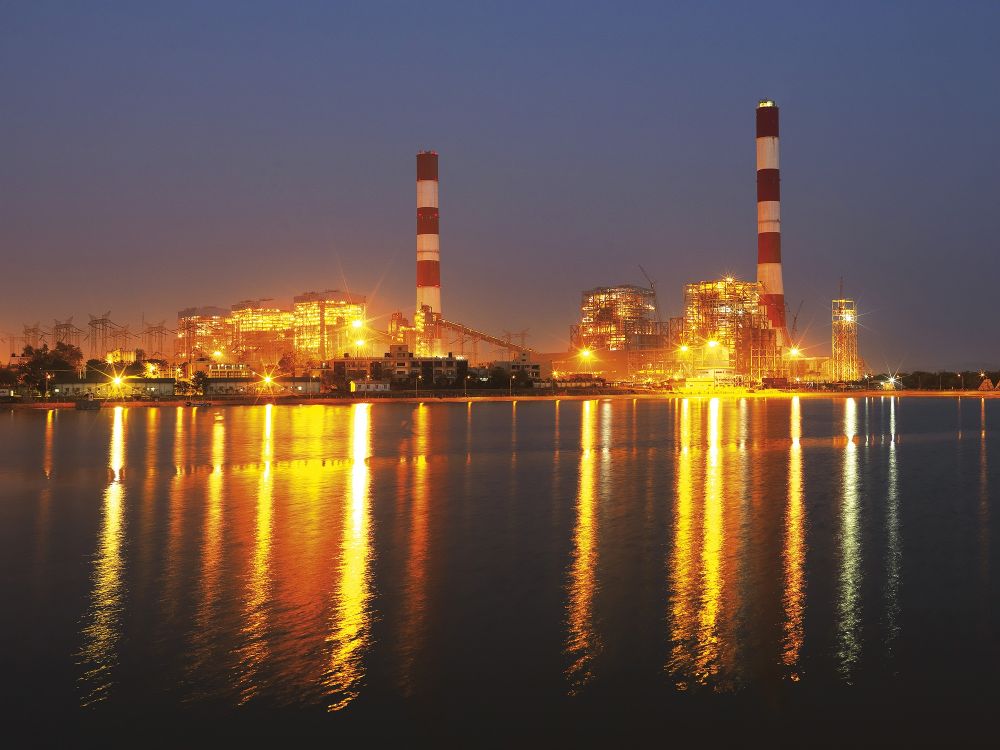 Location: The plant is located on 454.86 hectares of land which houses the major equipment such as boilers, turbines, generators, transformers, switchyards, cooling towers, coal handling plant, ash handling plant, CW pump house, track hopper, wagon tippler, reservoirs, ESP, WTP, Ash dykes etc. For uninterrupted coal supply, we have Rail under Rail (RUR) on the busiest Mumbai- Howrah rail route.
The plant is located at MIDC Growth Centre, Tiroda in Dist. Gondia on Bhandara Gondia state highway (SH-249), at a distance of 125 KMs from Nagpur which has major commercial Airport. The nearest major Railhead is Gondia on Mumbai Howrah rail route at 30 KMs distance from Plant. The nearest sea port is at Mumbai at a distance of 985 KMs. The plant is located about 328.25 Meters above Mean Sea Level. The maximum ambient temperature at plant location is about 47°C and annual mean relative humidity is 58%.