Panshet Dam had been constructed in Maharashtra state of India in its Velhe Pune district. Geographically coordinating at 18°23′15″N 73°36′46″E the dam opened and made operational in 1972. State government of Maharashtra owns this spillway dam which had been constructed under earth-fill dam type. Gravity of this dam is well measured through assessing its 63.56 m or 208.5 ft., height and 1,039m or 3,409 ft., length. Total volume of 4,190 km3 or 1,010 cu mi makes it huge project on Ambi River from where it offers excellent services to the nation.
Located at a distance of about 50 kms southwest of Pune in Maharashtra, Panshet Dam is one of the most popular and picturesque getaway from the city. Also known as Tanajisagar Dam, it is built on the Ambi River and provides irrigation and drinking water to the city folks. Enveloped in lush greenery and dotted by enchanting waterfalls, Panshet Dam is nestled in the lap of the Sahyadris and is one of the top places to visit in Pune. It offers a variety of fun activities and water adventure sports that attract a lot of adventure enthusiasts. Besides, owing to its picturesque landscape and surreal beauty, it is also a popular picnic destination, and is frequented by groups of friends, families and young couples who want to spend some quality time amidst bounteous nature.
The dam was constructed in late 1950s for irrigation purpose and it supplies drinking water to Pune city. The height of the dam above its lowest foundation is 63.56 m while the length is 1,039 m. The volume content is 4,190 km3 and gross storage capacity is 303,000 m3. Panshet Dam burst in its first year of storing water on 12th July 1961, when the dam wall burst, causing massive flooding in Pune.
Panshet Dam is nestled in the lap of Sahyadri mountain ranges and is surrounded by lush green hills streaked with numerous waterfalls. Panshet, one of the famous picnic spots near Pune, attracts many visitors from Mumbai. Water sports are the primary attraction in Panshet apart from trekking. There are facilities for kayaking, boating and few rides like banana ride and water scooters. Camping can also be enjoyed in the adjoining areas of Panshet Reservoir.
Varasgaon dam is another dam located near Panshet Dam. Built on the Mose River Varasgaon dam is also called Veer Pasalkar dam. Panshet and Varasgaon together with Khadakwasla form the major water reservoirs near Pune supplying water to the city. Sinhagad Fort is located at an altitude of 1316 m and is considered as one of the chief attractions of Panshet.
Boating Charges: Motor Boat- Rs. 50 per person for short trip and Rs. 100 per person for Round Long
Speed Boat – Rs. 60 per person for short trip, and Rs. 100 per person for Round Long
Water Scooter – Rs. 100 per person for short trip.
About Panshet Dam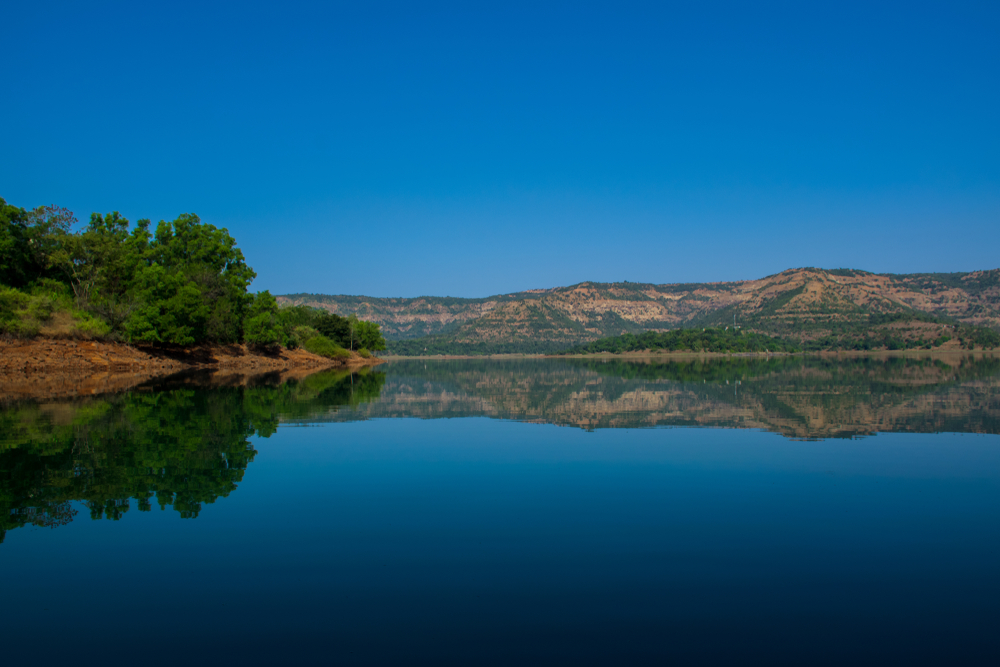 Constructed in the late 1950s, Panshet Dam is situated at a distance of 50 km from the southwestern region of Pune. Alternatively known as Tanajisagar Dam, this is a picturesque getaway spot to beat the city heat and pollution.
Admeasuring 1039 meters in its length, the dam has got a height of 63.56 meters.
Nestled amidst the lush green beauty of the mighty Sahyadris, one can find a lot of big and small waterfalls in its surroundings.
Besides, there are a plethora of water activities to enjoy at this dam – banana boat ride, pedal boating, motor boating, water scooter ride, and kayaking.

The verdant hills in the backdrop of the Panshet dam offer adrenaline-pumping adventures such as hiking, trekking, rock climbing, and so on. Besides, you can even opt for bonfire and camping activities if you have a big group to enjoy.

Apart from its scenic beauty and adventurous activities, Panshet Dam has a separate play area for kids to spend some quality time with the numerous swings and slides here.
Also, to satiate your stomach cravings, there is a small restaurant close to the Panshet Dam where you can sit for a family lunchtime.
You might notice some people flocking here with a basket of homemade food and a mat to enjoy their personal space. If time permits, you can simply have a handshake with them and share the day together as a group.

History of Panshet Dam –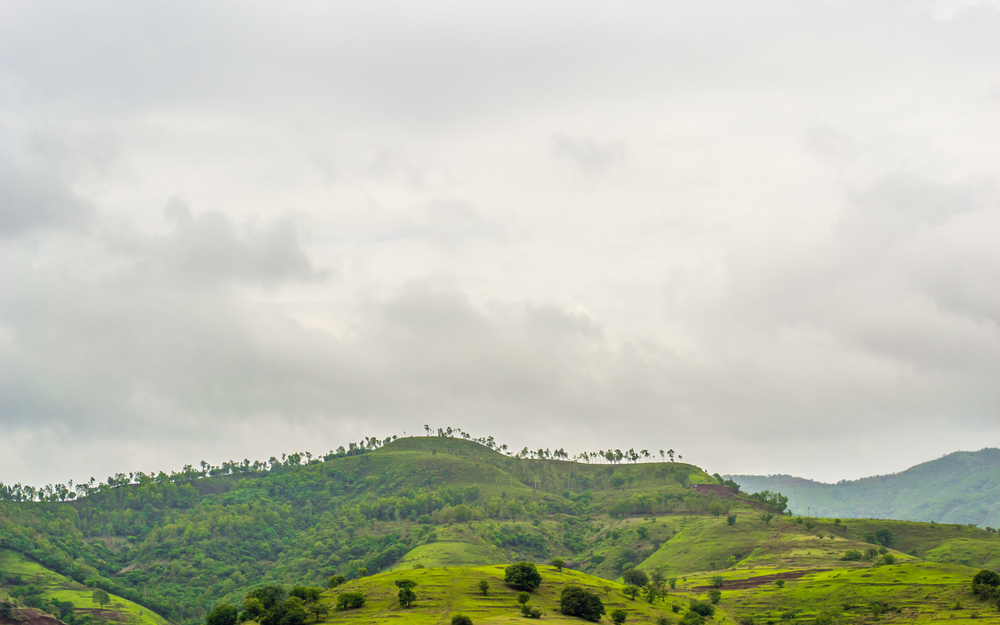 Panshet Dam was constructed in the second half of the 1950s as a source of irrigation to supply water to the nearby regions.
In addition to the Panshet Dam, three more dams were constructed, namely – Temghar, Varasgaon, and Khadakwasla. Presently, it is a source of drinking water for the majority of the regions in Pune.

In the first year itself, Panshet Dam met with a big accident when it burst on 12th July 1961.
As there was a failure for strengthening the dam walls with a mandatory requirement for cement concrete restructuring, the dam walls were the first ones to break apart.

This gave rise to a massive incidence of flooding the entire city of Pune. There was a total loss of around 1000 heads in this incidence.
How to Reach Panshet Dam
Distance from Pune –

Panshet Dam is located at a distance of 40.7 km from Pune. If you prefer to go via Sinhagad Road, you will reach your final destination within 1 hour and 30 minutes.
By Rail – Pune is the nearest railway station to reach Panshet Dam (40 km). This railway station is well-connected to other major cities in India.
From there, you can opt for state-run buses to reach Panshet Dam as they are the most convenient options.
By Road – You can take a hired cab ride to get transferred between Pune and Panshet Dam. Besides, both Ola and Uber operate their cab services to transfer to the Panshet Dam.
Ask them to drive you via the Kothrud Road (Rajaram Bridge route) and then take a right turn from there. After that, you need to follow the main road that leads you to the Khadakwasla and turn to your right once you cross Donje Phata.

Alternatively, you may opt for Warje Malwadi Route (Uttam Nagar) until you reach Khadakwasla Dam. From there, turn to your left and keep moving towards Donje Phata, followed by a right turn to finally reach Panshet Dam.

By Bus – State-run buses are available to transfer you between Swargate and Panshet Dam.
Best Time to Visit Panshet Dam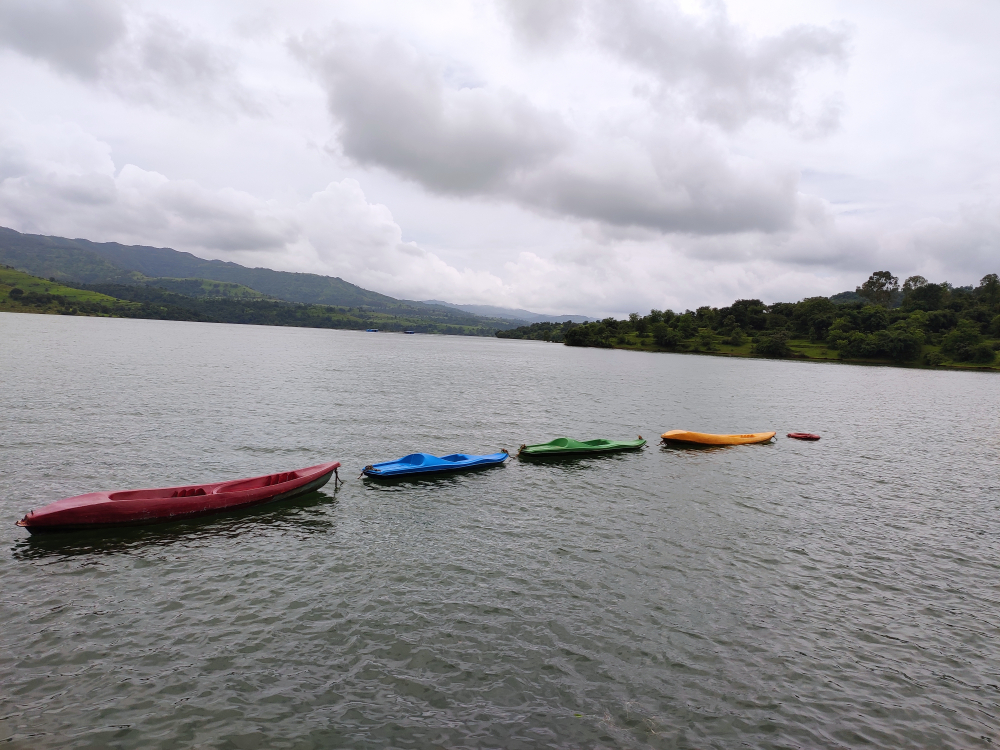 You can plan your visit to the Panshet Dam either during monsoons or early winters. There are many waterfalls in and around the Panshet Dam – the primary water source of which is rain. Thus, with the onset of summers, these rainfed waterfalls dry up.

Whereas in the rainy season, with a good water level, these waterfalls shine proudly. Also, the water gushing out from them amplifies the surrounding greenery.