SPORTSWEAR
At the beginning of the twenty-first century, "sportswear" describes a broad category of fashion-oriented comfortable attire based loosely on clothing developed for participation in sports. "Active sportswear" is the term used to cover the clothing worn specifically for sport and exercise activities. Now generally accepted as the most American of all categories of dress, sportswear has become, from the second half of the twentieth century, the clothing of the world. It consists of separate pieces that may be "mixed and matched," a merchandising term meaning that articles of clothing are designed to be coordinated in different combinations: trousers or shorts or skirts with shirts (either woven or knit, with or without collars, long-sleeved or short) and sweaters (either pullovers or cardigans) or jackets of a variety of sorts.
Pre-Twentieth Century
The origins of sportswear, so intimately tied to the rise of sports, are complex, arising from pervasive social change and cultural developments in the mid-nineteenth century. Previously, sport had been the domain of the landed well-to-do, revolving mostly around horses, shooting, and the hunt. Clothing generally was modified fashion wear, but distinctions between the clothing of the country and of town had appeared as early as the eighteenth century. Men, especially young men, wore the new collared, sometimes double-breasted, skirtless but tailed frock for shooting or country wear, itself probably adapted from the military uniform of the early eighteenth century. This coat was quickly adopted into fashionable dress for young gentlemen. Fox or stag hunting called for skirted coats and high boots to protect the legs, and for trim tailoring that would not hamper the rider maneuvering rough terrain and the new fences that were an outcome of the British Enclosure Acts (1760–1840). These acts, by transferring common grazing lands to private holdings, resulted in fences never needed before, thereby adding new challenges to cross-country riding and revolutionizing the sport of hunting.
---
The long, straight, narrow, severely tailored riding coats that emerged toward the end of eighteenth-century England traveled to France as the redingote, to become a high-fashion garment for both men and women for the next several decades, through the 1820s. Eventually, red coats became the acceptable color for the hunt, possibly for the obvious reason of making the riders more easily visible. As early as the eighteenth-century, women also adopted severely tailored riding coats based directly on men's styles, creating a standard that still characterizes women's sportswear in the early twenty-first century. Americans, both men and women, followed the English lead in sporting activity. These upper-class choices set the tone and provided the models for the future, but it took democratization to effect change overall. That came with the industrial revolution and the rise of leisure activity among even the poorer classes.
With the movement of the population away from its agrarian past into the cities, reformers realized that the working classes had no real outlets other than drinking.
---
for what little leisure time they had. In an era of revivalist fervor that preached temperance, the concerned middle classes sought other, safer avenues of activity for the poorer classes. Both active and spectator sport and games helped fill that gap. European immigrants to the United States, particularly those from Germany and the Scandinavian countries, brought a variety of outdoor sports and games for men with them, and an accompanying culture of health and exercise that they nurtured in their private clubs. Clothing for these activities was more relaxed than the street clothes of the time, and consisted often of a shirt and trouser combination. Native-born Americans also had had a long history of team games, early versions of various ball games that continued to be played once the population moved to the cities. However, it was baseball, with its singular attire, that most influenced men's clothing for sport. Baseball had emerged as a popular team game with new rules after the first meeting of the elite New York Knickerbocker Base Ball Club with the New York Nines at Elysian Fields in Hoboken, New Jersey, on 19 June 1846. By the 1850s, many other more democratic clubs of workers played the game as well, quickly turning it into America's favorite sport. In 1868, the Cincinnati Redstockings were the first major team to adopt a uniform of bloused shirt, baggy knee breeches, and sturdy knee socks. The unusual pants, so different from the long stove-pipe trousers of the time, were named after Washington Irving's seventeenth-century character, Dietrich Knickerbocker—not coincidentally the same surname the first baseball team in America had adopted as its own. These became the accepted trouser for active sports in general, and were dubbed "knickerbockers" after the original team. Knickerbockers's success may be seen in their appearance for the next century for shooting, bicycling, hiking, and golf. By the 1920s, they were even worn by women.
Twentieth Century
Fabrics have played an important role in the development of active sportswear. As with sheer knits at the turn of the twentieth century, so too did stretch fabrics form a second skin shaving seconds off time in competition. From the introduction of Lastex in the 1930s to the spandex of the twenty-first century, clothing for active sports has reflected the attention to sleek bodies, to speed. Speedo, the Australian swimwear company, first introduced its one-piece stretchy suit in the 1950s. From that time on, swimwear became sleeker, tighter but more comfortable because of the manufactured stretch fibers. The concept proved irresistible for men and women in all active sports: new stretch textiles produced ski pants in the 1930s fashioned with stirrups to anchor the sleek lines, bicycle shorts in the 1970s, all-in-one cat suits for skiing, sledding, sailing, speed skating, even running in the 1980s and 1990s. With the biannual Olympic publicity, the new active suits, shorts, and tops found their way into active sportswear and onto athletic bodies everywhere. Even the nonathlete wanted the look, pressing fashion-wear manufacturers to adopt the tight-fitting yet comfortable clothing that technology had made possible.
WHAT DOES SPORTSWEAR MEAN IN FASHION?
WHAT IS THE DIFFERENCE BETWEEN SPORTSWEAR AND ACTIVEWEAR?
Sportswear refers to clothing that has been designed especially for sports purposes. Activewear, on the other hand, refers to clothing that has been designed for exercising. Both sportswear and activewear have become fashion forward trends among those leading an active lifestyle.
IS SPORTSWEAR A NEW FASHION TREND?
Sportswear has been a part of American fashion since the 1930s. Since then, its popularity has grown significantly. After the turn of the millennium, sportswear has become a part of day and evening fashion trends for a range of social occasions, reflecting a more casual approach to design. Since then, the concept of athleisure has dominated fashion.
WHAT IS ATHLEISURE?
It's the latest fashion trend that denotes a wide array of clothes that work well for athletic activities as well as leisure activities. It includes sportswear that is designed with modern textiles and enhances workout performance while being comfortable, versatile, and above all, fashionable. The term "Athleisure" was included in the Merriam-Webster's unabridged dictionary in the year 2016.
WHAT ARE SOME POPULAR TYPES OF FASHIONABLE SPORTSWEAR?
Some of the more popular types of fashionable sportswear include:
Yoga pants :-
Leggings
Capris
Shorts
Long Tops
T-shirts
Skirts
Yoga Pants :- Some women say their athletic wear makes them feel good about themselves. The way the material of yoga pants compresses the skin and how the high waist tucks the tummy in is confidence inducing.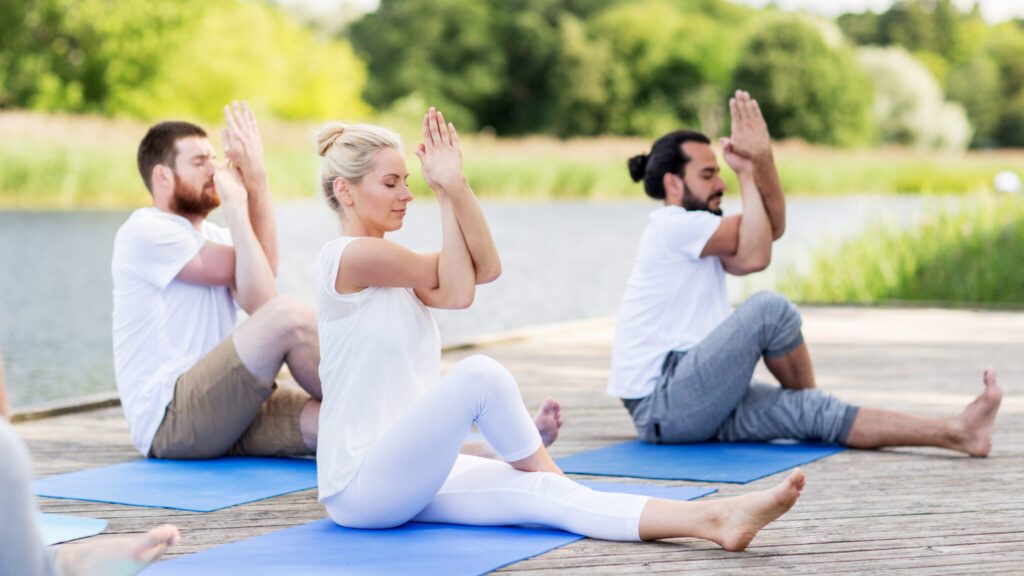 2. Lgginngs :- Following the invention of Lycra (aka spandex) by chemist Joseph Shivers in 1958 and the first Lycra leggings made in 1959, the fashion industry embraced the slim, stretchy pants in the '60s, with designers like Mary Quant and Emilio Pucci even pairing them with the decade's mod shift dresses.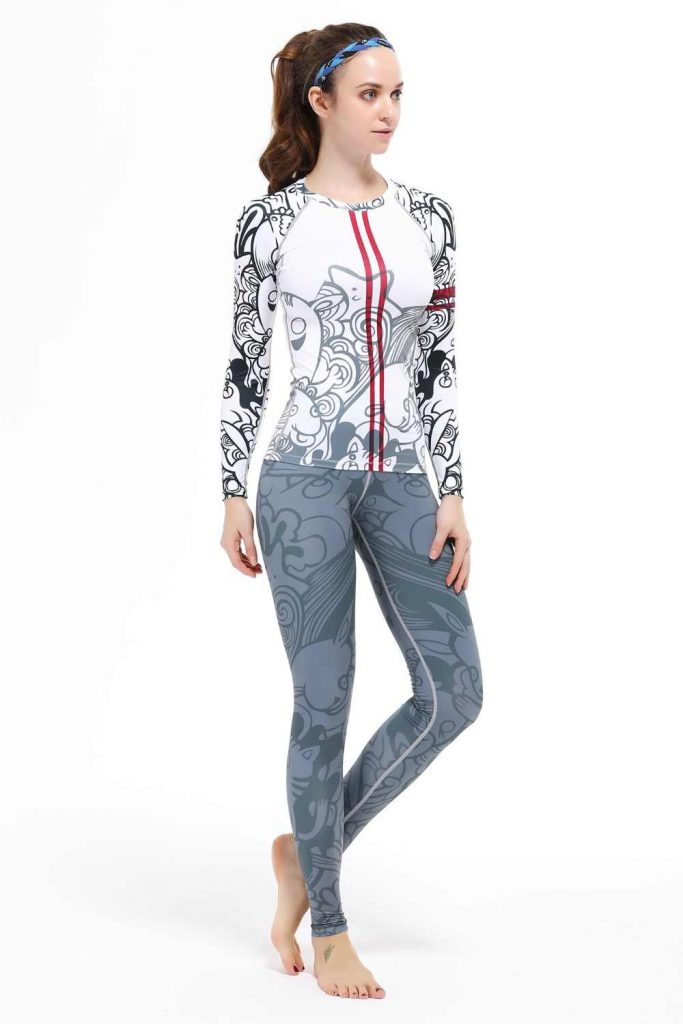 3. Capris : – The island of Capri is famous for many reasons. It has jaw-dropping natural beauty, delicious cuisine and world-class shopping. It's also a place to see and be seen – there's a reason why so many celebrities anchor their yachts in Marina Grande.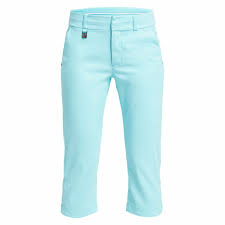 WHAT ARE THE BENEFITS OF FASHIONABLE ATHLETIC APPAREL?
Long lasting

The lightweight and breathable fabrics are highly durable and retain the shape and elasticity, thus making them ideal for daily wear.

Efficient

Fashionable sportswear is designed to enhance the performance of your workouts by not restricting your movements.

Convenient

With a wide array of fashionable sportswear that you can wear to work and run errands in, you can now also workout anytime you wish, without having to carry a huge gym bag.

Fashion Forward

With endless combinations of tops, pants, and outerwear, you can now look fashion forward, even in your gym wear.

Minimalism

You no longer need to maintain separate sets of clothes for gym and streetwear. Instead of separates with carefully chosen combinations, you can streamline your clothing collection with minimal fuss.
WHAT ARE THE MUST-HAVES OF ATHLEISURE APPAREL?
Crop Hoodie

You can throw them over a sports bra and easily transition from gym wear to streetwear.

Bomber Jacket

This versatile piece of clothing can be paired with leggings, a leather skirt, ripped jeans and so on.

Leggings

Team them with a cropped top or tee, and you can wear them both in the gym and at lunch.

Shorts

A must have if you want to wear the Athleisure trend while staying cool and comfortable during your workouts.

Coordinated Sets

This includes both tops and bottoms in matching colors. Opt for neutral or dark colors to transition from gym to streetwear.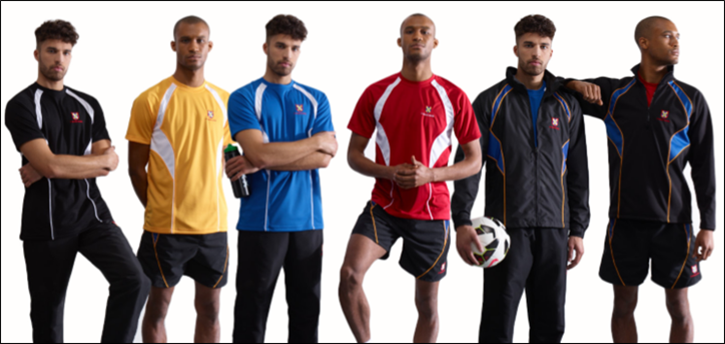 WHAT ARE THE TYPES OF FABRICS USED IN ATHLEISURE GARMENTS?
Natural Fabrics

Bamboo: Soft, durable, and anti-microbial – it is an eco-friendly alternative. Keeps you warm during winter and cool in the summer.
Wool: Perfect for regulating body heat, it's often used for outdoor apparel like hiking. It's breathable and offers moisture protection.

Artificial Fabrics

Spandex: It's a type of polyurethane fabric that has plenty of stretch and comes with a matte finish and feels smooth on the skin.
Polyester: It's a synthetic fabric that is stretchy, smooth and fast wicking. It's durable, doesn't shrink and holds its shape for a long time.
Nylon: Stronger, smoother, long-lasting and more abrasion resistant when compared to polyester. Low moisture absorbency means it dries super quickly.
Elastane: Its exceptional elasticity makes it ideal for high-performance apparel.
Supplex: Fast drying, breathable and with excellent color retention, it's used in stretch jerseys and other sportswear.
Lycra: Often confused with spandex, lycra fabrics are incredibly stretchy and are blended with other synthetic materials to provide shape and support. Used in underwear, swimwear, and activewear.
Tactel: Light, durable, soft and dries much faster than cotton – it makes for great sportswear material.
Silver: It's a polyester fabric that is blended with recycled silver threads, and acts as a natural anti-microbial, thereby reducing body odor.
WHY ISN'T 100% COTTON LEGGINGS USED FOR ATHLETIC APPAREL?
One of the most popularly used natural fibers, 100% cotton isn't ideal for sweaty activities. It's highly hydrophilic and can retain 25X its weight in water, thereby taking a long time to dry. Also, cotton can lead to chafing and even cause hypothermia in winter. Unless cotton is blended with other fabrics, it is not suited for athletic leggings.
HOW TO SHOP FOR ATHLEISURE GEAR?
Step 1: Try it on and Move in it
Unlike trying on regular clothes where you look in the mirror, try doing a few exercises with your activewear. This helps you to find out whether it's comfortable.
Step 2: Look for Signs of Chafing
Being comfortable while working out is vital. Apparel that feels great on your skin will motivate you to work out more and help you focus on getting the right form.
Step 3: Mix and Match
While choosing apparel, look for individual pieces of clothing that go well together. This way you can mix and match your styles to create new exciting combinations.